Subscription Box Guide For Stoners Monthly:
Which Stoner Subscription Box?
Imagine coming back from a tough day to find the finest smoking gear waiting for you to roll one up and smoke one. Doing so will allow you to unwind and enjoy your herb or wax in style and comfort. Wouldn't it be awesome? Sadly, most of us would never think of buying a monthly cannabis subscription box. Too many are a waste of money and unreliable. Others send low-quality gear that you could buy at your local head shop. And unless you are part of a pot club, chances are you not sure which is best.
Luckily for you, today you have come across this guide that will save you time and extensive research finding the very best 420 subscription boxes available for yourself or as a stoner gift.
Which marijuana subscription box should you choose? Take your time to look through each one to see which suits your needs. After reading this guide you do not have to feel regret or disappointed in a bad box.
1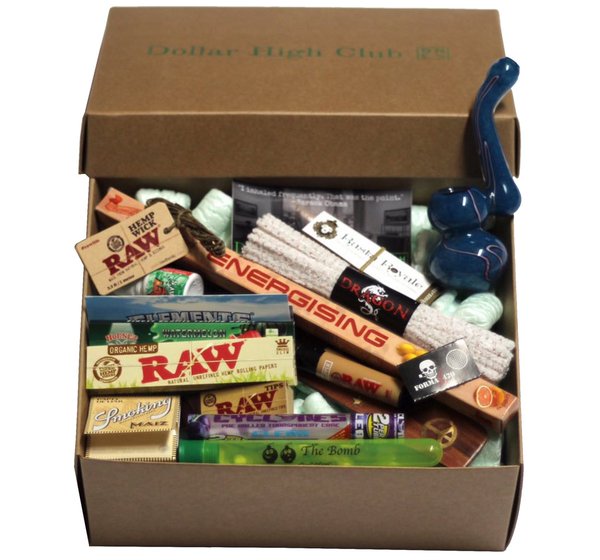 Daily High Club El Primo – Stuffing A Massive Box To The Brim!
,
2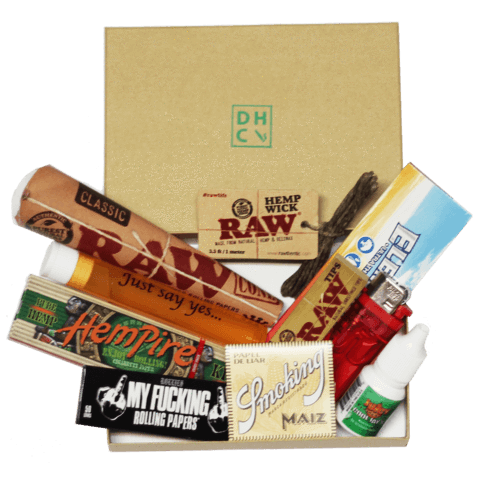 Daily High Club Connoisseur – Instagrams Most Loved Smoking Box
,
3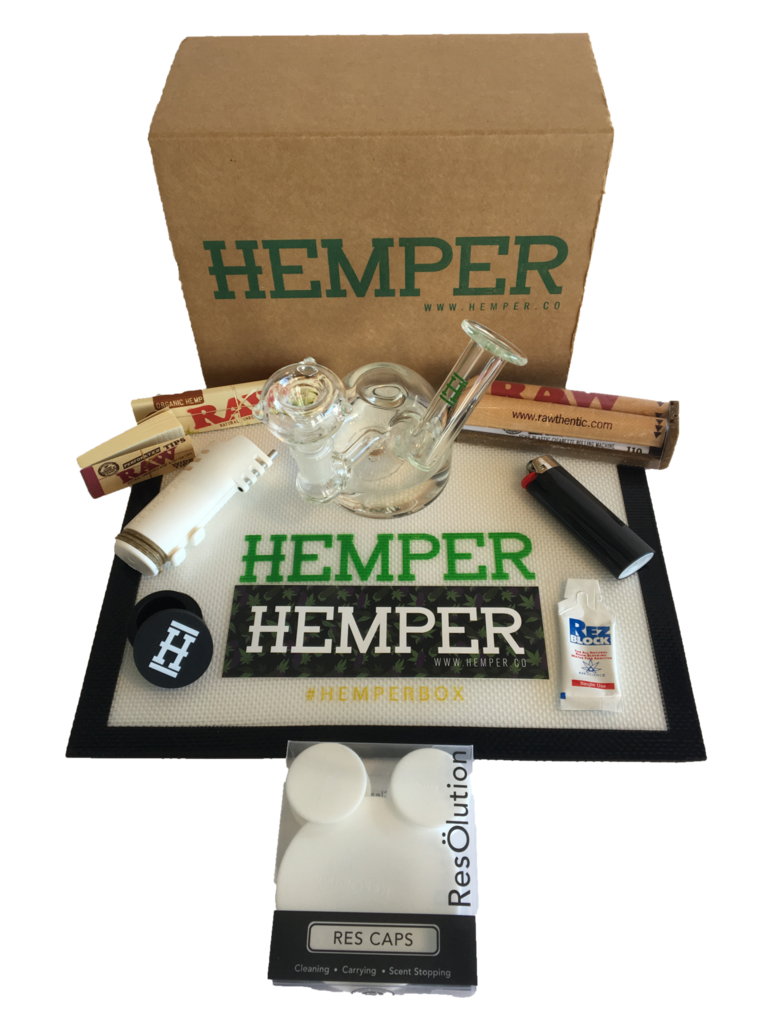 Hemper Glassentials – Monthly Box of Smoking Essentials
,
4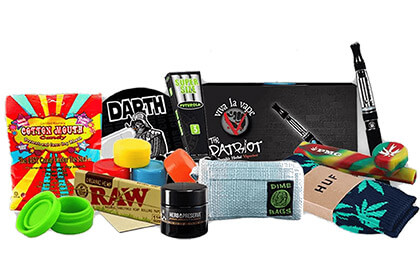 Cannabox – Weed T Shirt And Pop Culture Box Monthly
,
5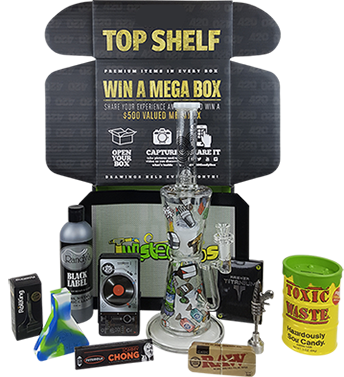 420 Goody Box – This Box Has All The Stoner Goods!
,
6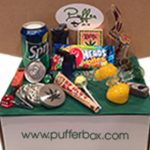 Puffer Box – Gorgeous Glass, Amazing Accessories!
,
7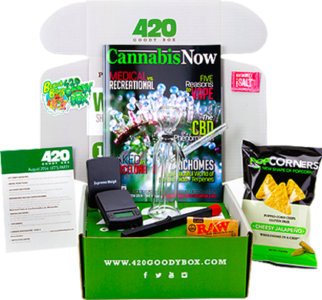 420 Loot Box – Monthly Surprise Box of Smokin' Goodies
,
Cannabis Box Companies Sizes and Prices:
When looking at marijuana subscription boxes services it is best to think about the amount you smoke and how much you normally spend on smoking accessories. Most boxes come with about double the value but often are packed with some items you may not use regularly, so it is always good to keep that in mind.
Some boxes are tailored towards glass and vape smokers while others may be more for those that like to roll joints. So make sure you look at the boxes and previous months to make sure you like the products they sending out. A great way to see the previous months boxes is to check on Instagram and find the #tag for the box.
Things to Consider :
When looking for a great stoner subscription box it is important to remember a few things such as:
stoner gift box size
stoner box price
best stoner subscription box
product quality
if there are all the smoking products you want
stoner box reviews
Other things to remember are:
checking previous weed monthly boxes on social media
choosing a weed box subscription that suits you
Reasons to buy a stoner box monthly:
Here are a few awesome reasons why you should purchase yourself a stoner box monthly:
Cool A F – The fact that you getting some cool stoner gear every month that you would probably never buy yourself is awesome! Too many times have I stuck to the same brand of papers for years before being introduced to something new. Now that time is over as I have a wide variety of smoking accessories, papers, glass and vapes to blaze any which way I please.
Always Stocked – If you choose a box that suits your smoking needs, often it will be all you need. After awhile I find I have more than enough papers, glass, and vapes to get me through the month of toking hard!
Trendy – Most weed subscription boxes come with the latest and greatest gear and are the first to introduce it to the market. This will make you the first to receive it. Whether you love blasting pics of the latest gear on Instagram or simply being one step ahead of the smoking curve, a box is definitely for you.
Save Money – Smoking subscription box companies often get huge discounts from companies wanting to promote their produce and so they can pass on the savings to you! You will usually get a lot more value than if you where to buy the products bundled in marijuana boxes alone.
Some monthly subscription boxes for smokers are focused more on those that use glass bongs and others for those that roll. There are even dab subscription box services catered to those that enjoy concentrates. Others focus on the culture and cool little gadgets and pop culture items.
Cannabis Boxes F.A.Q's:
Are stoner monthly boxes any good?
– For the cost of them, they are pretty good. Look for companies that have a good social media following and have plenty of happy customers posting pictures of the boxes to see if you like them.
How do 420 subscription box companies provide so much value in a box?
– Other companies usually provide box companies with products at below cost to promote their brands. These box companies sometimes even get the products for free! 
Can I buy more than one box?
– Yes, you can order as many as you like. The companies are making a profit and so will sell you as many subscriptions as you would like. 
Are stoner subscription boxes legit?
– Most are legit, though some do close down so it is best to take a short subscription of only 2- 3 months or pay per month for your stoner box. 
What are popular stoner subscription box brands?
– The leading 420 subscription box services are The Daily High Club (DHC), Cannabox, 420 Goody Box, and Puffer Box.
Why should I buy a 420 subscription box?
– Apart from the savings, most boxes are filled with a few items you may never think of buying but have always wanted to try out. This is your chance. 
Where can I buy one?
– You can buy one directly from their respective website. Simply follow the links in this review.
So which is the best subscription box?
– We recommend Daily High Club as they fill their boxes to the brim and add an extreme amount of value in each box. They a trusted name and we do not see them closing down anytime soon.  
Subscription box services are everywhere and stoner boxes are awesome. With the laziness that is often associated with blazing, it is nice to get a curated box of goods every month to restock the stoner cupboard.