Clean Air Purifier Guide
Which air purifiers are best?
When you're sitting in a room where you can barely see through the clouds of smoke and vapor everyday, it might be time to invest in an air purifier. But which ones are the best for your needs? According to the Environmental Protection Agency (EPA), there's a growing concern in the scientific community about indoor air quality. Multiply those concerns by ten and you've got a smoker's indoor air quality. 
Choosing the right air purifier is all about working out use value. Do you need it to clear away thick tobacco smoke? Or perhaps, you just want something that will rid the air of unpleasant odors after a long sesh. If you suffer from asthma, you'll need one with an inbuilt humidifier too. 
A good quality air purifier balances the essentials with cool, bonus features without harming the wallet. The bare necessities are good filters that are inexpensive to replace, alongside a low noise volume. It's also about investing in an air purifier that is capable of dealing with your unique requirements, like smoke or odor removal. 
The extra features that you might want to look at include a remote control, so you don't have to get up all the time and squint at the tiny, on unit display. Replacing filters can be a real pain if they're hard to get hold of, so perhaps a well known brand is worth paying for, over a random international unit. 
There's no best purifier, period. But there is a best purifier for you, and that will depend on your needs. Having said that, opting for an established brand is probably worth paying a little extra for, to avoid hassle later down the line. 
1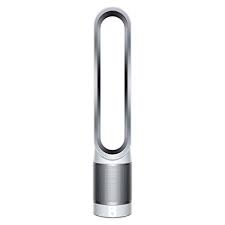 Dyson Pure Cool Link WiFi-Enabled Air Purifier
,
2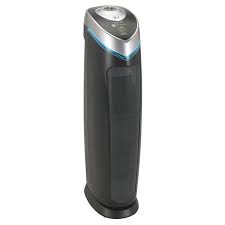 GermGuardian AC4825 3-in-1 Air Purifier with True HEPA Filter
,
3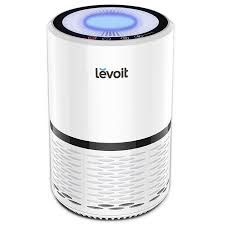 LEVOIT LV-H132 Air Purifier with True Hepa Filter: A thing of beauty
,
4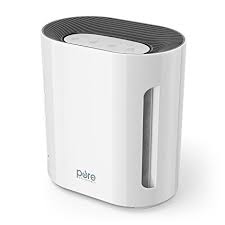 PureZone 3-in-1 True Hepa Air Purifier
,
5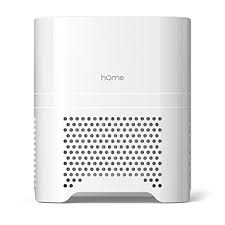 hOmeLabs 3 in 1 Ionic Air Purifier with HEPA Filter - Portable Quiet Mini Air Purifier
,
6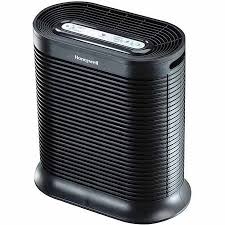 Honeywell HPA200 Air Purifier - Clean Air
,
Differences between air purifiers
Some air purifiers are designed to remove light toxins. These could include things like dust-mites or mild air-pollution. The key difference is in the filters which will be light duty would need constant replacement in a high toxicity environment. 
Heavy-duty air purifiers are built to deal with smoke as well as lingering odors. The fans, air pressure and filters will be a lot stronger. They're also likely to be that little bit more expensive so be prepared to take a hit on your utility bills if you're opting for an industrial air purifier. 
There's also chemical and UV based air purifiers. These release anti-microbial compounds or UV light into the room to remove microscopic bacteria. These tend to be more expensive and focused on helping alleviate symptoms of asthma rather than removing smoke. 
Perhaps the most important difference is brands. Well-established brands cost money. The advantage of them is, should something go wrong, replacement parts are easy to source. A lesser known brand might perform well, but could become difficult if you need to source parts from a manufacturer outside the US. 
Things to consider 
When looking to buy air purifiers online some things to take note of are: 
How many air changes it can perform
What sort of air pollution it is capable of purifying
Are the replaceable parts like filters inexpensive and easy to find
What kind of pressure do you need
Does it come with a guarantee 
Other things to remember are
Your budget and the size of your room you're looking to purify
The amount of electricity it will use
What are its specialties (smoke, odor, dust etc) 
Reasons to purchase an air purifier
Air Quality - You're concerned about your indoor air quality living in a polluted city
Allergies & Illness - You suffer from respiratory illnesses like asthma
Smoky conditions - You're concerned about sitting or sleeping in a smoky room for long periods 
Air purifier F.A.Q.
How much does an air purifier cost to run?
If you left an average size air purifier on 24/7 you'd expect to spend around $35 dollars a year on utilities. The cost of filters is estimated at about $70 a year if you buy good ones, so you can expect to spend around $100 in total. 
Which will remove smoke and chemical pollution?
Air purifiers using carbon filters are best equipped to deal with smoke and chemicals, although most air purifiers will make a significant difference in comparison to no air purifier. 
What is a UV air purifier?
UV light kills microscopic bacteria that can be harmful to inhale. Top of the range air purifiers will often have a UV light that removes micro-organisms, although it does take several hours. 
Is it worth me buying one?
In smaller inner-city flats an air purifier could do you a world of good. If you smoke inside regularly it can also make your home cleaner and more hospitable to guests. 
What are chemical air purifiers?
Chemical air purifiers release anti-microbial chemicals into the atmosphere to help sanitize the indoor air quality. Effective for damp or mildew build up, but less effective in dealing with smoke or thick pollutants.