Atmos Q3 Kit – Perfect For Vaping On the GO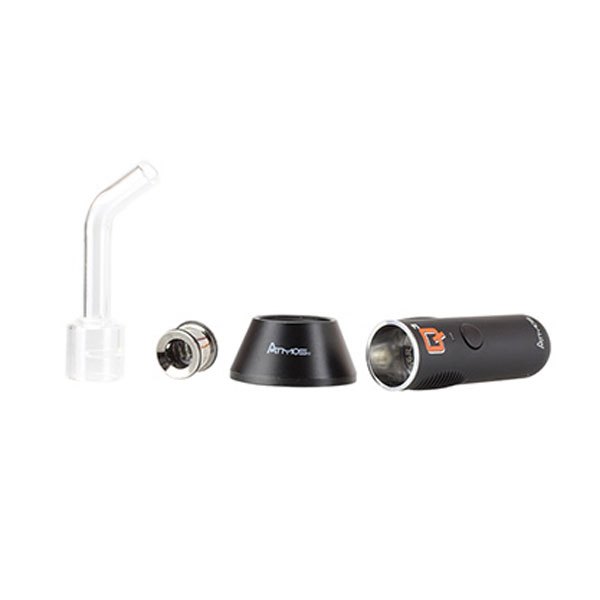 Atmos Q3 Kit
,
This is another great product from Atmos. It is the perfect solution for those vaping on the go. It uses three quartz rod atomizer and because of that, it can heat faster than similar products.
Pros
Fantastic design
It is easy to use
The system heats fast
It produces large cloud
Best for those who vape at home
Cons
It is not portable because of the bulkiness
---
Perfect Stoner Sessions At Home
Furthermore, it uses glass mouthpiece and that is why it would deliver consistent and superior vapor quality.
Many users like it because of the cost. It is highly affordable. The product can serve as a wax vaporizer and THC Concentrate.
When you order the product, you will get everything you need which include Packing tool:
A charger
A stand
A glass mouthpiece
Triple rod quartz atomizer
Most importantly 1100mAh Lithium battery
Perhaps, the greatest thing you are going to like about this product is the great design. The exterior is enticing and good to touch.
The product has just one activation button as well as three other components. The design compensates for its bulkiness. It looks like a soft rubber, and would always feel natural when you touch it.
The product is not difficult to use and to unlock it, you only need to press its main button for five times. The battery level can be shown through the LED indicator. When the system is heating up, you can equally determine that through the indicator. When the system is full, the green light will show. It does not take more than a few seconds for the system to heat.
The vapor quality is unique. It produces large clouds. The system would always deliver a strong and dense vapor.
Join the 420 Family!
Get the Latest Content, Guides & Deals.
In Your Mailbox Weekly.