The Best Cannabis Packaging Designs of 2017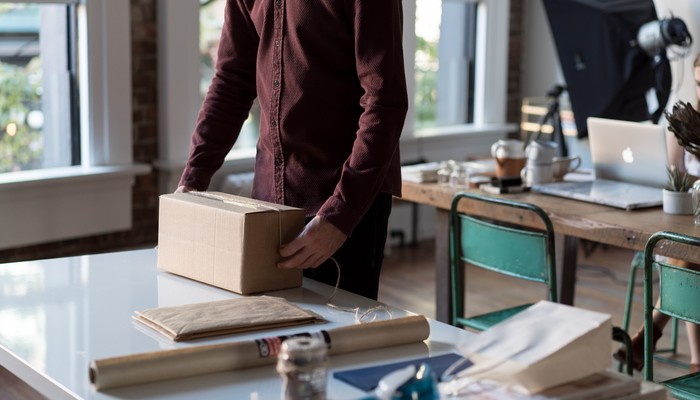 Marijuana Packaging Designs for Stoners
Safety and branding are now at the forefront of cannabis packaging as the market for recreational and medicinal marijuana intensifies. With Americans having voted to legalize pot in a number of states, for both medical and recreational use, the demand for expertise on packaging design is booming. Brand owners and dispensaries with products ranging from THC infused beverages and edibles to marijuana flowers are coming up with packages in an array of formats.
Structural design must adhere to state regulations for pot packaging especially ease of opening, reclosability, and child resistance. The other focus for many folks within the nascent market is the graphic design that develops a brand identity. For instance, packaging for gourmet marijuana-infused edibles is both graphically sophisticated as well as child resistant.
The following are the best pot packaging designs of 2017:
Packaging design idea #1: Infused Pancake Batter inside a Can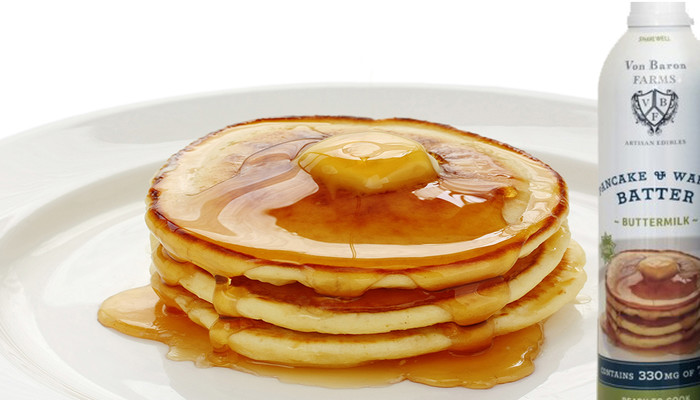 Two years ago, 1PM Industries Inc. launched a product in California. Their product's packaging is simply a pressurized steel can featuring a point and spray nozzle. One of the best attributes about the can is the fact that it is recyclable. Additionally, the propellant stands out as CFC-free.
Every can holds eight ounces of ready-to-cook and THC-infused batter. Some of the flavors include Strawberry Shortcake, Blueberry Lemon, and Banana Bread. Just to show its prowess when it comes to packaging and design, this product grabbed the Connoisseur's Choice award at marijuana industry trade show in San Jose.
Packaging design idea #2: Leafs by Snoop
Leafs by Snoop is indeed the dopest pot packaging you've and will ever see. The product is as a result of a collaboration between Snoop Dog, yeah the one and only hip-hop artist, with Pentagram (a design studio).
The two came together to develop a high-end and sophisticated marijuana packaging design. Leafs by Snoop is enclosed inside a crisp white box and decorated with a golden leaf.
Every container is accented with a dazzling hypnotic pattern that derives its inspiration from California beaches. You can choose from an array of flavors that include candy, chocolate etc. Every flavor has a humorous name coupled with a unique design. Their unique nature from each other is what makes them stand out.
The packaging surely takes pride in its longer shelf life because of its collectability. The Pentagram team desired to develop something that captures the artist's style and personality as well as is appealing to their audience.
Packaging design idea #3: Nature Imagery to Convey the Properties of a Product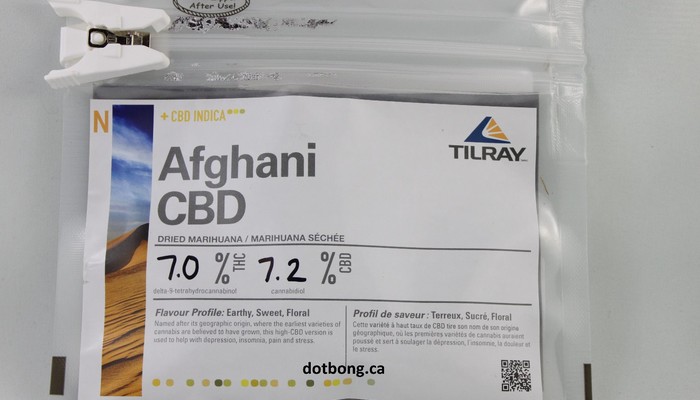 Tilray, a Canadian based producer of medical cannabis utilizes a bag with a zipper (child-resistant) to package 50-plus strains of marijuana, which the company cultivates. Every reclosable bag usually holds close to 15g of trimmed and dried cannabis flower. The bag's front label is specific to every strain.
It features a magnificent image of a natural landscape, which evokes the physiological effects of the strain, as well as the genetic name and origin. For instance, Master Kush – which obtains its name from the stunning Hindu Kush Mountains in Central Asia, and whose users enjoy an elevated effect to patients – has an image of the top part of the Hindu Kush Mountains.
The other label, OG Shark – that obtains its name from Great White Shark strain and whose users enjoy an euphoric and relaxing effect – features a beautiful tropical island beach. Click here to check out the impressive artwork of all the Tilray flower products.
Packaging design idea #4: Plus Gum
This pot packaging design is without a doubt one of the best in the market. Since its inception two years ago, Plus Gum has certainly enjoyed a vast chunk of the market share. Plus Gum isn't your typical gum. It's infused with medical marijuana to give you a less intense kind of high.
Actually, compared to other legal pot-edible items, this gum features a 'manageable' type of high. Dale Trigger and Phillip Fivet Nessen are the two brains behind the packaging and designing respectively of the gum. It features a retro-looking identity that revolutionary products boast.
Packaging design idea #5: Sustainable and Compliant Exit Bags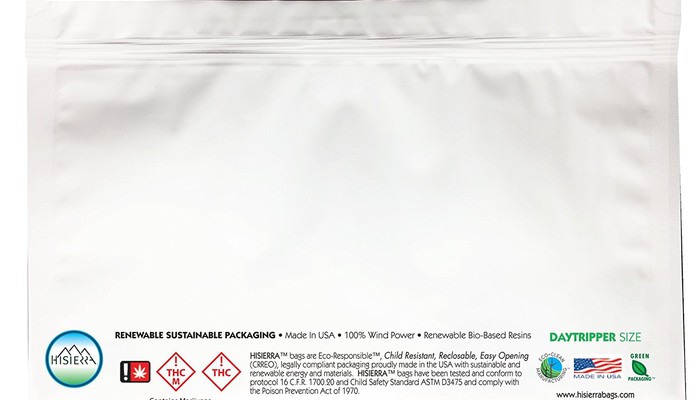 On top of compliant primary packaging, dispensaries certainly need some form of secondary packaging which fulfills state requirements for easy opening closures, reclosability and child-resistant. To ensure that this need is fulfilled, Intellipak USA came up with the HISIERRA exit bag.
This bag incorporates a proprietary CRREO closure that features a locking slider zipper. The other impressive attribute about this wonderful bag is the fact that it's also eco-friendly. Sugarcane, a renewable and bio-based material, is used to construct this high-barrier and food-grade bag.
Did you know that the bags are manufactured inside an LEED-certified Silver facility utilizing 100% wind energy? Now you know!
Final Thoughts
The cannabis industry is rapidly growing. Each day, new products and brands pop up. The only brands that will make it to the top in the saturated market are the ones with professional designs and packaging. Long gone are the days of homemade labels. Competitive cannabis branding is reminiscent of sleek designs like Apple. Brands are now gearing up to ensure their products are as appealing, professional, attractive, and mainstream as possible.
There's no doubt that a product requires top packaging design to stand out. There's no exception when it comes to cannabis. Creating an eye-catching packaging design that you can reproduce for years can be a challenge.
This is especially true with the emerging trends in industrial design that demand renewable or biodegradable packaging designs. Now more than ever, marijuana packaging matters. The above are the best cannabis packaging designs of 2017.
Latest Blogs: