CBD Dosage Guide for Beginners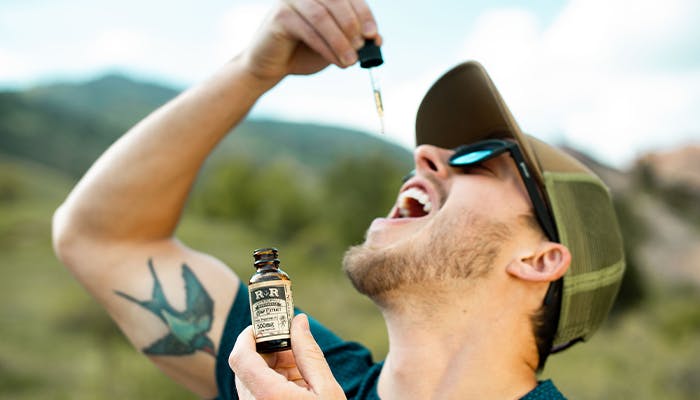 Cannabis is no longer just used recreationally. Now more than ever, more and more people are beginning to see the many beneficial effects cannabidiol—one of many cannabinoids found in cannabis— can be used to treat an array of medical illnesses. To learn more about how to pick the optimum CBD dosage for you, read on.
CBD can be Used to Treat All Kinds of Problems!
CBD has long been used to treat a variety of medical conditions in both pets and people. More specifically, it is used to treat chronic pain and inflammatory diseases such as arthritis and colitis.
Today, CBD can be used to reduce or alleviate the symptoms associated with:
Nausea and vomiting
Seizures and epilepsy 
Schizophrenia 
Anxiety
Depression, and even
Obsessive-Compulsive Disorders
Factors that Influence your CBD Dosage?
Before you choose to consume CBD to treat your medical condition, it is important to consider some important factors that will influence your dosage rate. As the use of CBD as alternative medicine is relatively new, we advise talking to your physician prior to usage.
That being said, here are 5 factors that will influence your CBD dosage.
Your weight: As a general rule of thumb the recommended starting dose for CBD is between 1 to 6 mg per 10 pounds of bodyweight. To give you an example, a 100 lbs woman can start her CBD dose at 10 to 20 mg. And, a high dose for a 100 lbs woman would be between 50 to 60 mg. Similarly, a low dose for a 200 lbs man would be 20 to 40 mg. While a high dose for a 200 lbs man would be 100-120 mg.
Your presenting illness: As a general rule of thumb, people suffering from more acute debilitating illnesses will require a higher dose. While people suffering from a more chronic, mildly debilitating illness will require a lower dose.
The type of CBD you use: The CBD dosage you choose to take will depend on how you consume your CBD. Concentrates and tinctures, for example, are a lot more concentrated and so if you consume a CBD concentrate you will require a lower dose.
Are you on any other medication? You should talk to your physician if you are on any other prescribed medications. CBD can interfere with other medications like benzodiazepines, warfarin, and more. 
Pregnant or breastfeeding: As CBD is still in a stage where it requires more conclusive studies, it is not recommended to consume CBD if you are a pregnant or breastfeeding woman.
CBD for Arthritis 
One of the most common diseases that occur as we age is arthritis. Characterized by painful, swollen, and stiffened joints, arthritis can present itself in many different forms. The two most common types of arthritis seen in people include Rheumatoid arthritis—which causes severe pain within the joints— and osteoarthritis which is considered a degenerative joint disease.
CBD oil—or more specifically—cannabidiol is a cannabinoid that has become widely popular for its medicinal benefits. Studies have shown that when consumed, CBD oil can alleviate the inflammatory pain caused by arthritis. Although the effects of CBD oil for arthritis remain to be a grey area, more and more research has shown that it can have quite promising effects.
So, do you plan on taking CBD for Arthritis? Before you do there are a lot of factors to consider. This includes your age, the type of arthritis you have, and the level of pain you are in. Nevertheless, the recommended dosage for arthritic pain is 60 mg. However, it is important to consult your attending physician for a more accurate dose.
CBD for Migraines
At some point during their lifetime, everyone has probably experienced the throbbing pain of a persistent migraine. Migraines are no laughing matter, their persistency and pain seem to render us incapable of performing day-to-day activities.
That being said, it has been proposed by a few doctors that CBD can be used to reduce or even alleviate the symptoms associated with a migraine. Before we dive in further, we must emphasize that there have been no studies that completely evaluate the effects the isolated form of CBD can have on migraines in humans. However, CBD oil and cannabis derivates have been used for decades to treat headaches and migraines.
Currently, a handful of extrapolated data suggests that the ideal CBD dose for migraines is 200 mg. But, before you choose to treat your chronic or persistent migraines with CBD, we highly recommend speaking to your physician for a more accurate dose.
CBD for Seizures
Cannabidiol has long been studied for its beneficial effects when it comes to seizures. A 2018 study aimed to evaluate the effects CBD can have on people suffering from seizures caused by  Lennox-Gastaut syndrome (LGS) and Dravet syndrome (DS). The study concluded that people suffering from  Lennox-Gastaut syndrome (LGS) and Dravet syndrome (DS) saw a reduction in seizure frequency when they consumed.
Although CBD can be used to reduce the frequency one might have a seizure, it is important to understand that the dosage will depend significantly on what type of CBD produce you use. For example, the FDA authorized a cannabidiol product known as Epidiolex to treat seizures in people. The recommended dosage for this product is 100 mg/ ml.
Conversely, other studies show that a starting dose of CBD for seizures can range anywhere between 20 to 50 mg/ lb. Therefore, before you choose to use CBD for seizures we suggest you speak with your physician.
CBD for Anxiety
Over the last decade, scientists sought to study the potential benefits CBD can have on mental illness. Of the various types of mental illnesses studied, CBD has shown to be quite effective when it comes to treating conditions such as epilepsy, anxiety, and schizophrenia.
A 2019 study aimed to evaluate the effects CBD can have on a patient's sleep and anxiety. The study documented 72 adult patients who were diagnosed with anxiety and poor sleep. Upon consuming CBD 79.2% of patients reported a significant decrease in their anxiety and 66.7% saw a great improvement in their sleep.
Although more controlled clinical studies are needed, much evidence now suggests that a dosage of up to 1500 mg per day may be beneficial in treating anxiety and sleep disorders.
CBD for Alzheimer's Disease
Alzheimer's disease and dementia are two critical medical conditions that tend to impact our health as we age. There are many factors that can contribute to the development and progression of Alzheimer's disease in people.
Although research is still underway, many scientists believe that cannabidiol can reduce inflammation and oxygen buildup within the brain. This is a good thing because inflammation, as well as, stress-induced oxygen release results in not only decrease brain function but also memory loss.
That being said, current research suggests that the recommended starting dose for CBD for Alzheimer's Disease is 5mg per pound of body weight.
Choosing the Right CBD Dosage for You?
Choosing the right CBD dosage for you can be quite a tricky challenge. To pick the optimum CBD dosage for you, we highly recommend you consult your attending physician prior to consumption.
That being said, if you're interested in trying CBD for yourself, then always follow the recommended dosage listed on the products you purchase. If there is no recommended dosage, we suggest that you start with the lowest dose possible, and gradually build up till you are able to see a beneficial effect.
Join the 420 Family!
Get the Latest Content, Guides & Deals.
In Your Mailbox Weekly.
Latest Blogs from CBD: