CBD Products for Pets: An Important Safety Guide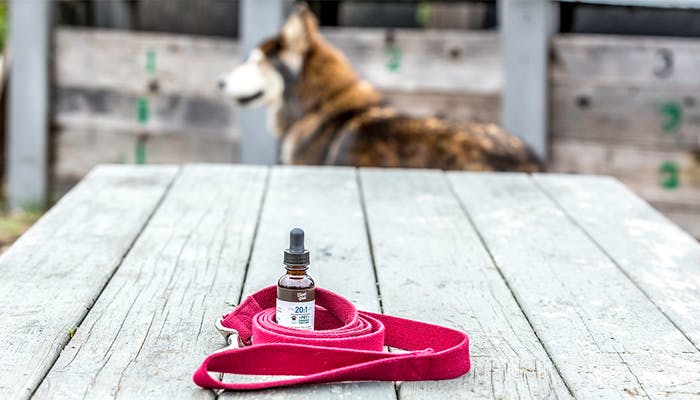 CBD for pets is an expanding industry. For centuries, cannabis has been used to treat a variety of illnesses. This ranged from treating chronic pain in people to seizures. Today, pet owners and veterinarians alike have noted that CBD products for pets can have therapeutic benefits and few side effects. However, before you do choose to purchase CBD for your pet we urge you to read our safety guide.
What is CBD for Pets?
Marijuana and hemp both contain a non-psychoactive compound known as cannabidiol (CBD). For centuries, cannabis has been used by ancient civilizations to treat an array of illnesses and diseases. In fact, the medical uses of cannabis dates back to 2700!
Cannabidiol itself is one of many cannabinoids found in the cannabis plant. Now, cannabidiol is known mainly for its therapeutic properties. For example, it has notable therapeutic effects such as analgesia (pain relief), anti-inflammatory, antiseizure, antitumor, antipsychotic, and antianxiety.
CBD for Pets: What does Cannabidiol Do?
It is important to remember that cannabis oil does not produce psychoactive effects that are commonly associated with marijuana. Rather cannabidiol is known for its plethora of pharmacological effects.
Falsely Kennedy Doyle is an antagonist of CB1 receptors and it is an agonist for CB2 receptors. To put simply, scientists found that this receptor activity is responsible for generating the anti-inflammatory properties of CBD for pets.
Studies also show that Canada Doyle enhances adenosine signaling. This is yet another mechanism that results in the ability of CBD to decrease inflammation. In addition to its anti-inflammatory effects, cannabidiol does also have neuroprotective effects.
CBD does increase cerebral blood flow to the brain, while the science behind this mechanism is quite complex. In addition to this, cannabidiol is a potent anti-oxidant. As we already know, anti-oxidants play a significant role in maintaining the level of free radicals in our bodies. Without anti-oxidants, our body—and in particular, our brain—would easily succumb to oxidative damage. Much.now suggests that CBD can be used as a therapeutic agent for the treatment of neurological diseases as well as mental illnesses.
Fact vs Fiction: Is CBD Safe for Pets?
One thing that is crucial to remember is that CBD has a very wide safety margin. This makes it extremely safe for pets of all shapes and sizes. In addition to this, all mammals have an Endocannabinoid system, so they are able to process cannabidiol quite efficiently.
Although CBD is safe for pets, accidental overdose of this cannabinoid can result in the following symptoms:
Ataxia 
Lethargy 
Dry mouth
Depression
Agitation
In addition to this, depending on the type of CBD consumed, some dogs or cats may experience diarrhea or an upset stomach.
Finally, it is important to note that cannabidiol can have significant interactions on other drugs. For example, CBD can have a profound central nervous system effect when consumed along with barbiturates or benzodiazepines. And, so you should speak to your veterinarian about CBD should your pet be on any other medications.
So, if you believe your dog has consumed a high dose of cannabidiol, we suggest you speak to your veterinarian.
CBD Products for Pets: Who Not to Give to!
Although CBD can be beneficial, it should not be given to pets who suffer from kidney or liver disease. It should also not be given to lactating bitching, pregnant animals, or pets on any other medication.
Finally, due to the possibility of decreasing blood pressure. CBD should not be given to dogs and cats who have a known cardiovascular disease. This can include arrhythmias, dilated cardiomyopathy, and hypertrophic cardiomyopathy.
What Studies Say about CBD for Pets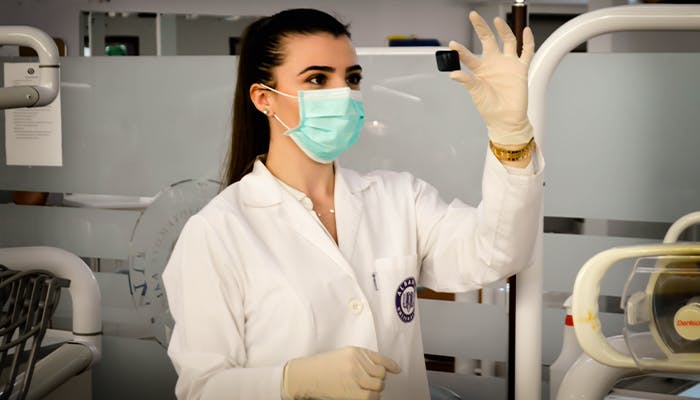 A 2018 study aimed to evaluate the effects cannabidiol would have on pain relief in dogs suffering from osteoarthritis. During the study, scientists administered enriched CBD oil at 2 and 8 mg/kg per dose. The results demonstrated that when given at 2 mg/kg twice a dog, CBD oil can act as a great pain-relief for dogs suffering from osteoarthritis.
A 2019 study, performed a randomized blinded controlled trial to asses if cannabidiol can have anti-epileptic effects on dogs suffering from intractable idiopathic epilepsy. To perform the study, the researches administered CBD-infused oil to 26 dogs who had intractable idiopathic epilepsy. The dosage rate was 2.5 mg/kg which was given orally, twice daily for 16 weeks. Clinical trials suggested that the use of CBD-infused oil was able to reduce the seizure frequency in dogs. However, more preliminary studies are needed to conclusively state the efficacy of CBD on seizures.
The Side-Effects to CBD for Dogs and Cats
CBD for dogs and cats has a wide safety margin. Put simply, this means that your dog or cat would have to consume an incredibly high dose of cannabidiol to experience toxicity or negative side-effects.
That being said, side-effects to cannabidiol are minute or rare. The Journal of the American Holistic Veterinary Medical Association released a report which evaluated the adverse effects that are associated with the administration of cannabidiol to dogs. The report suggests that dogs who consume CBD may experience
Mild diarrhea 
Increased serum ALP (only detectable through a blood test)
mild erythematous reaction of the pinnae (region of the ear)
Other, side-effects that may occur include
Dry mouth 
Dry nose
Lethargy 
Vomiting
Itching
CBD for Pets: It's not a Cure-All!
CBD for pets is not a cure-all alternative medicine. Although research shows that cannabidiol can have many positive benefits on a variety of conditions, it is important to remember that the data remains inconclusive.
Join the 420 Family!
Get the Latest Content, Guides & Deals.
In Your Mailbox Weekly.
Latest Blogs from CBD: