CBD pure - A simplified range of high-quality CBD oil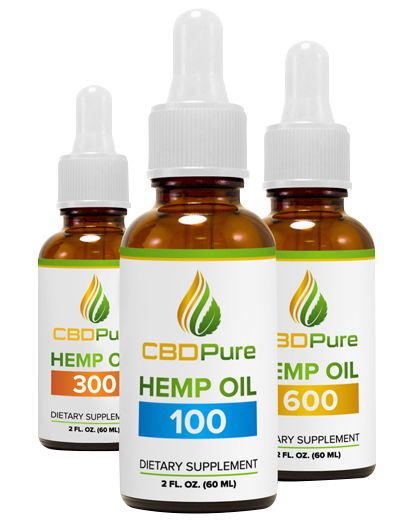 CBD pure
,
CBD pure is something of an outlier in the industry. Rather than gun hell for leather with a range of product types and flavours, CBD pure have gone back to basics with a small range of just three CBD oils.
Pros
Organically grown
Premium CBD oils up to 750mg
Third-party tested to guarantee quality 
Cons
A lean range
Quite expensive 
---
CBD Pure- for the experts
CBD Pure has positioned itself as a health supplement more than as a recreational manufacturer. Focusing on just three oils has allowed them to perfect their product into a seriously hard hitting cannaboid oil. Each bottle is extensively tested for purity and comes with a 90 day guarantee which shows their confidence in their product. The purest oil on offer. 
The Process For High Quality CBD Oil
A lot of thought has gone into these little bottles. Available in 100mg, 300mg, or 750mg each one is cold pressed using full-spectrum cannaboids. The ingredients are organically sourced which promote good physical and mental health. Each bottle is 100% free of artificial ingredients. Like the name suggests, this is pure CBD oil. 
The Science Behind An Extensively Tested CBD Oil
Most CBD manufacturers will use in-house scientists to produce a pharmaceutical grade product. CBD Pure go one step further using third-parties for Terpene Analysis, Pesticide Testing, Microbiological Screening and Residual Solvent Testing. 
To the non-scientific among us, that means every bottle is extensively tested before it ever leaves the lab. The end result is a CBD oil that is purer than 90% of the options on the market. Indeed, if you were looking to make eliquids from CBD oil, this is likely the extract that you'd invest in. 
Prices and CBD Oil Product Range
All that testing doesn't come cheap. So it's understandable that these bottles come with a premium price tag. If you're serious about the medicinal benefits of CBD oil then the extra cost guarantees the quality of the product you're getting. 
Their newest release is a series of soft-gels which sees them expand out of the oil range and is something we'd like to see more of. In terms of ordering, there's a 90 day guarantee on all products with tracked delivery. 
If you'll stop at nothing to get the purest CBD on the market, then you have to take a look at CBD pure.