Celebrity Weed Brands by Celebrity Stoners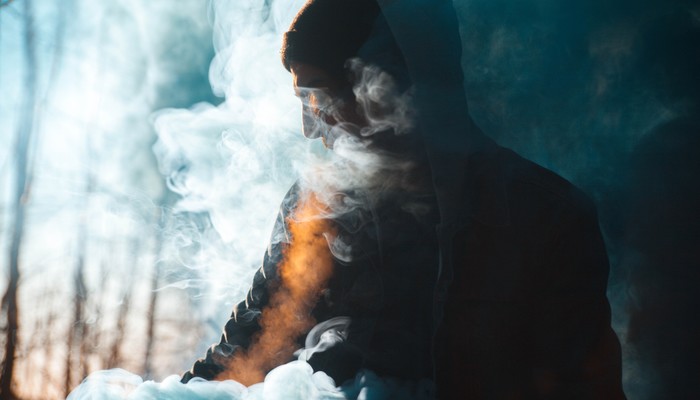 As the race for legalization heats up more and more celebrity stoners are creating their very own celebrity weed brands.
The cannabis movement has taken massive strides in the past few years. Not only are there more celebrity stoners than ever the demand for legal cannabis products has increased exponentially as well. With this boom has come interest from many wanting to create their very own celebrity weed brand. We take a look at a few of the most recent celebrity stoners that have entered the game with their own celebrity weed brand.
#7 – Trailer Park Boys take on Medicinal Celebrity Weed.
The infamous gun-slinging, dope growing, celebrities of weed. The Trailer Park Boys we have all grown to know and love have partnered up with OrganiGram. OrganiGram is a small producer on the East Coast of Canada and is a nod to their humble beginnings. This is one celebrity weed brand to look out for in your local dispensary soon and these celebrity stoners are sure to make it the next big thing to smoke in Canada. We look forward to what the Trailer Park Boys can put out.
#6 – Master P's Celebrity Stoners Trees.
The rapper most well known for his single 'Pass me da green', Master P, is joining the ranks of other celebrity stoners with their own celebrity weed brand called Master P's Trees. With a full range of wax pens and liquid vape products Master P plans to revolutionize the medical vape scene. In an email from hip-hop magazine XXL, Master P claims:
"It's a forest fire up in here, and Master P's Trees are blazing the way. For as long as I can remember, cannabis has been around helping helping medical patients, and now it's a legal lifestyle.
I'm happy to be an innovator in this movement and to offer a healthier option with our edible grade oils. Pioneering the vape movement is what Master P's Trees is all about. We don't just want to promote the cannabis industry, we want to shape it in the direction of health, and to promote its health and healing aspects."
One thing is for sure is that Master P's celebrity weed brand will definitely be on the tips of the tongues of other famous celebrity stoners. Master P's range is luxurious but healthy and is sure to take off in LA.
#5 – Marley Natural
While grown in the USA, Marley Natural takes roots from strains found in Jamaica. Coming in 4 varieties namely Green Hybrid, Gold Sativa, Red CBD Rich and Black Indica making it an easy choice depending on what type of strain you enjoy best.
With a oil and range of pre rolls as well as being known for bringing herb to the people. Marley is sure to be a treat for any smoker.
#4 – Hunter S. Thompson's "Gonzo" Cannabis.
Fear and Loathing in Las Vegas is one of the greatest books of our time. Hunter S. Thompson will go down in history as one of the most out their thinkers and psychonauts in history. His crazy adventures on every drug imaginable are widely known but cannabis remained his favorite drug. Maybe the most well known quote being:
"I have always loved marijuana. It has been a source of joy and comfort to me for many years. And I still think of it as a basic staple of life, along with beer and ice and grapefruits – and millions of Americans agree with me."
Now his Widow, Anita Thompson, is creating a line of strains created out of DNA from his old hash! Anita has partnered with a company that plans to legally extract the DNA from ancient bud and recreate the exact strains Hunter used to smoke.
She wrote on Facebook,
"I have found a legal method to extract the DNA from Hunter's personal marijuana and hashish that I saved for 12-15 years. I am in the process of making the strains available to those who would like to enjoy the authentic Gonzo strains in legal states."
So all those Gonzo fans and perhaps those with writers block can soon smoke the 'Gonzo' weed by celebrity stoner himself.
#3 – Chong's Choice Chocolate Bars and Pre Rolls
Thommy Chong and Défoncé Chocolatier have teamed up to create what will soon be your favorite chocolate! This celebrity weed chocolate will be to die for with flavors such as Dark Daze, Wake n Baken (Bacan and syrup waffles anyone?), Cereal Bowls, Mellow Milk and Crunchy Munchies. – Tommy Chong definetly raves about this chocolatier and is confident in this product:
"As a swiftly growing and ambitious cannabis company, we work hard to find premium partners – companies that share our passion for cannabis, for paying meticulous attention to detail and quality, and for building thriving businesses.
And in Défoncé, we know we have found a fantastic collaborator. These bars are like rectangles of munchies heaven. "
Chongs chocolates are not his only product his working on. A range of Chongs Choice pre rolled joints, that look kinda like a box of Marlboro have also made their debut.
#2 – Willie Nelson's Reserve.
"I decided I had bought so much it was about time to start selling some back" – Willie Nelson.
Selected medicinal strains grown by Willie Nelson and his crew. While not released quite yet Willie Nelson plans to just produce and sell great weed that does what it says on the jar. We don't need any convincing.
#1 – Leafs by Snoop.
Anything but new to the celebrity weed scene is Snoop Dog. With his own Cannabis Lifestyle Magazine, MerryJane and various other commercial marijuana projects Leafs by Snoop is bound to be a popular product in the market going forward.
This celebrity stoner knows how to handle his business and Leafs is no different. 8 strains selected by the G himself come in 3 sizes: 1/8 oz, ¼ oz, and 1 oz. Flavors such as, Bananas, Cali Kush, Northern Lights, and Purple Bush, Lemon Pie, Blueberry Dream, Tangerine Man and 3D CDB make these a great selection for any smoker.
After the launch on November the 9th snoop said:
"Leafs By Snoop is truly the first mainstream cannabis brand in the world and proud to be a pioneer,  LBS (Leafs by Snoop) is blazing a trail for the industry."
One thing is for sure the future looks bright for celebrity stoners and cannabis products.
As legalization spreads we are sure to see more celebrity stoners enter the game. Which celebrity weed products would you like to see most in stores?
Latest Blogs: