CloudV ELECTRO E-Nail – The Impressive Performing E-Nail!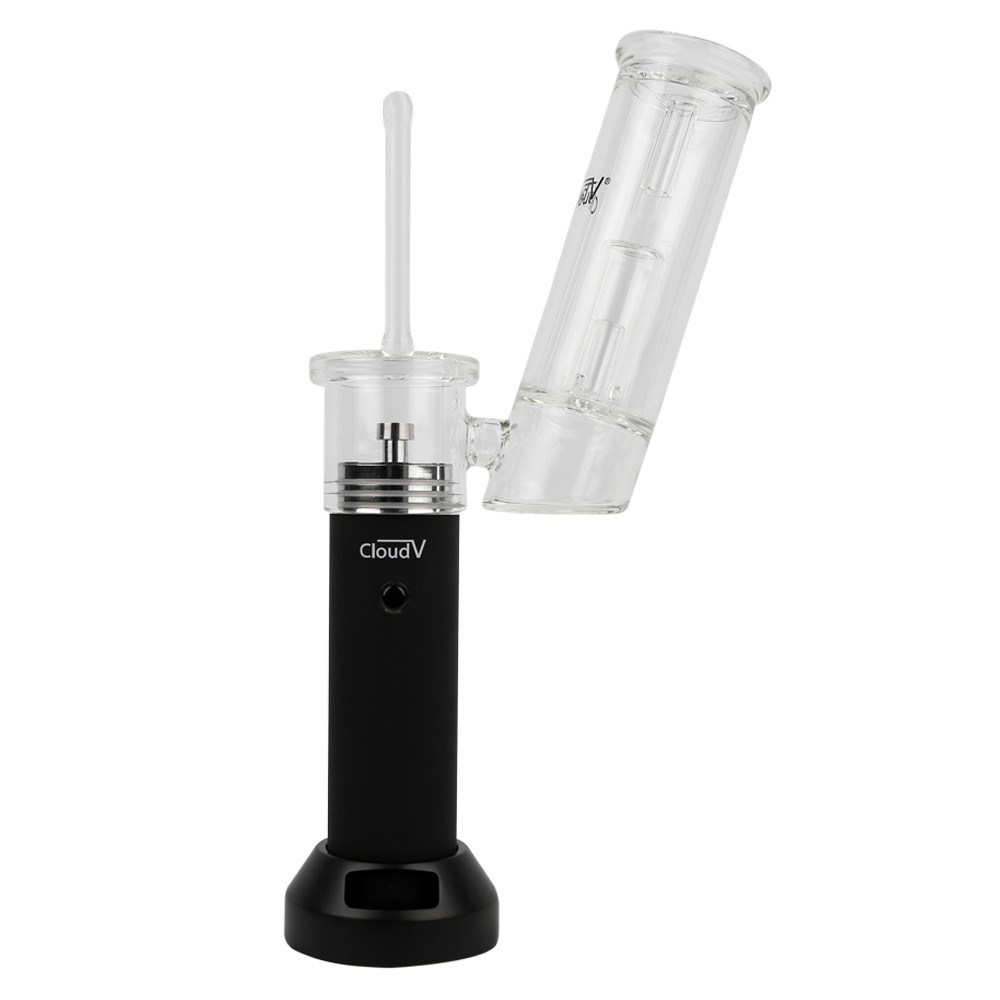 CloudV ELECTRO E-Nail
,
This is one of the best releases to hit the market. It has some great features that make it great such as ergonomic design. The product is user friendly and has functional features.
Pros
High temperature setting
Easy to use
Designed with the finest quality materials
One-year warranty
Cons
High temperature range is not good for many people
It is bulky
It is not discreet
---
CloudV comes with the best performance
It uses the most powerful battery in the industry, which includes 6000 mph battery life. The height of the product is estimated at eleven inches. Furthermore, it features two different temperature settings, which include the one thousand degrees F and the 800 F. Most importantly the product is switchable, and you do that simply by holding down its power button.
The product is durable because of the superior materials used in producing it. Although this is a new brand, you are not going to find it hard to use it because it uses the same traditional dab rig technology. The major difference is the method the heat is supplied, which is electronically. The battery serves at its base, and this is where power is taken up to the titanium nail. It equally consists of a glass bubbler.
As already stated, there are at least two kinds of Cloud V Electro on the market. The two temperature setting ranges of eight hundred degrees F are indicated by blue while one thousand degrees F is indicated by red.
This is not the best for low and mid ranging dabbling such as 600F or 750F and so on. This means that if you want to use this e-nail, you must be ready for high temperature dab.
The vapor quality is always the best at 800F. Some people may not like the vapor they get at the 1000F highest temperature. This is not the case with temperature control versions.
This product is sturdily built, and there is hardly any other dab rig product on the market that can compare with it in terms of the manufacture quality. It has a thick and tough glass, in addition to spill proof bubbler. It uses a high quality glass and it can be used continuously for forty-five minutes when fully charged.
Moreover, the device is portable as it is less than one foot tall. You can use it on the go without worrying about charging it. Many users would prefer to use it in the house.
Perhaps the greatest thing you are going to like about this e-nail is that it is easy to use. All you need is to charge the battery and have the glass bubbler on the unit, then switch it on, and you would begin to use it.