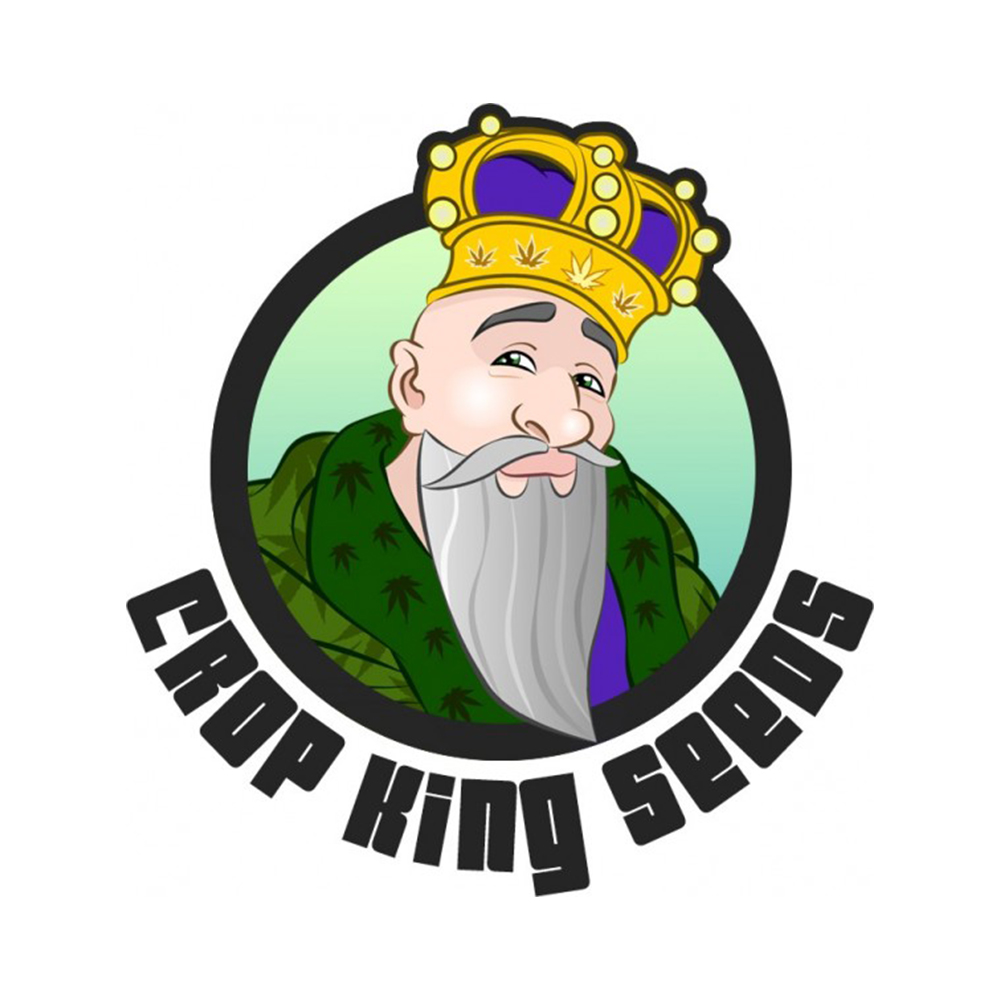 Crop King Seeds
,
Crop King Seeds offers high quality cannabis seeds for outdoor and indoor growing. Their worldwide shipping allows customers from the US to order and receiving their products within a few days.
Pros
Ideal seeds for indoor growing
Worldwide shipping
Support 24/7: Live chat
Cons
5% of the worldwide orders do not reach the customers.
---
Crop King Seeds is located in Vancouver, Canada and has spent the last 6 years building an ultimate seed bank for the cannabis community. Crop King is looking for the best breeders to find the highest yielding cannabis plants.
Right now they are offering more than 30 different cannabis seeds for sale.
How to Buy Crop King Marijuana Seeds
Buying seeds from Crop King is easy. You simply have to choose which cannabis seeds to get and then add them to your cart and pay.
Before You Start, Read This:
The Legality of Purchasing Cannabis Seeds
Cannabis seeds are still illegal in most countries. Fortunately, there are a few exceptions such as:
Canada
Australia
United Kingdom
Spain
The Netherlands
India
Uruguay
Austria
Italy
Note: Before purchasing cannabis seeds online check the legality in your country. Only Canadian customers will receive seeds from Crop King in original packaging.
Step 1: Choose Your Seeds
The most common mistakes that beginners make is choosing the wrong cannabis seeds. Fortunately, you found this post so you will not be making that mistake.
These Are Our Favorite Crop King Seeds
We suggest these 3 feminized cannabis seeds:
Purple Kush
Amnesia Haze
OG Kush
Purple Kush
This cannabis strain has a high THC level and a strong taste. Purple Kush is one of the most used marijuana strains amongst the cannabis community.
Flowering Time: 8-10 Weeks
Growing: Advanced
Sativa/Indica: Indica
THC%: 25.5%
Amnesia Haze
This cup-winning Sativa Haze from Holland will ease anxiety, alleviate headaches and makes you feel uplifting high.
Flowering Time: 8-9 Weeks
Growing: Easy
Sativa/Indica: Sativa
THC%: 15.5%
OG Kush
Crop King Seeds found a dominant OG Kush and crossed it with their Amnesia Haze which ended up as an uplifting Sativa.
Flowering Time: 9-10 Weeks
Growing: Easy
Sativa/Indica: Sativa
THC%: 24.4%
You can choose between 30 different cannabis seeds at Crop King Seeds. But, it's up to your needs which you going to choose. Make sure to inform yourself about the seeds that you are getting and read through online cannabis seed reviews.
Step 2: Add Seeds To Your Cart
Simply add the seeds you've chosen to your cart.
Step 3: Checkout
Fill out the form and your payment method.
Tip: Use Our Promo Code: 420Smokers
Join the 420 Family!
Get the Latest Content, Guides & Deals.
In Your Mailbox Weekly.