Dube Disposable – A dab pen to go.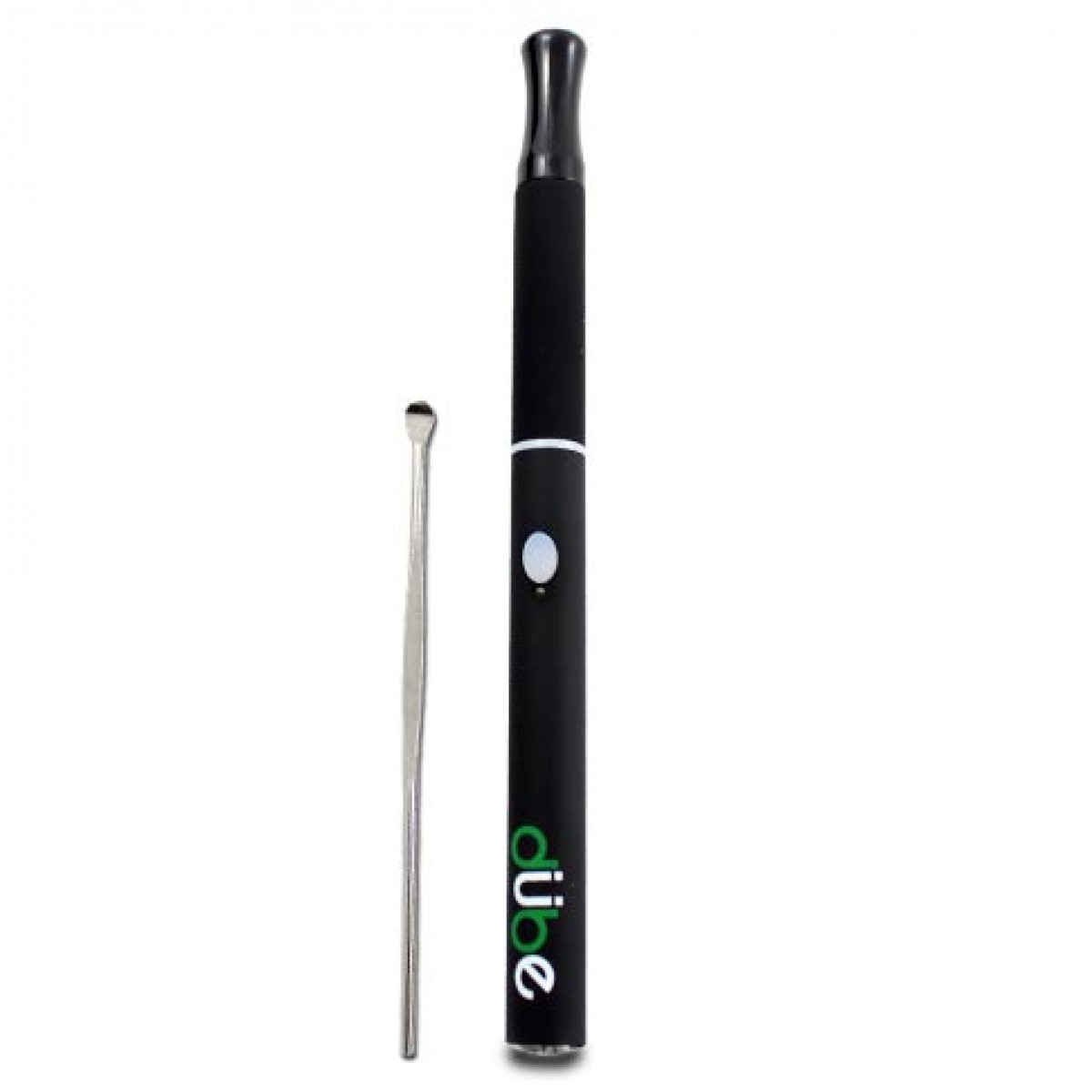 Dube Disposable
,
So, let's weigh it all up. A disposable pen is a handy product to find on a store-shelf, that's for certain. I like the way that you can just fire this thing up straight out of the box as well.
Pros
Extremely stealthy
Ceramic chamber
Heats up quickly
Disposable
Cons
Only lasts until the battery dies
Single rod atomizer
Feels a little cheap
---
If you're heading out to a festival with a little wax in your pocket and a bag too full for a dab kit, why not get something easy to carry with no strings attached? That's the question that Dube are asking with their disposable White Rhino vaporizer.
Design and use
When you're buying a one-off product you're more concerned with the end result than the technology on offer. This unit takes about 5 seconds to heat up and delivers a sharp hit of wax vapor. It's super simple to use. Push down the draw button, hold it for 5 seconds while drawing then blow some clouds.We're talking about a seriously simple product here. These products are sold in a tube container with a dab pen and a packing tool. The mouth-piece screws off to reveal the atomizer. The packing tool is a nice touch, making it just that little bit easier to pack in your wax. The battery comes fully charged so everything is ready to go straight out of the box.
It's your main reason for coming to this page is to find something long-lasting, you'd be better off looking somewhere else. The White Rhino runs for a generous 100 puffs. After that, you have to throw it away as there's no way to recharge. I can't find out definitively what the coils are made from, but I'd guess its titanium. I just can't see Dube fitting Quartz or ceramic into a product like this- there'd be no point.
If you've read this far, you're obviously not thinking about breaking the bank for a pen. The Dube disposable is cheap. Very cheap. For less than 15 bucks you can pick one up and start smoking it straightaway; outside the store if you wanted. My only sticking point here is that you can pick up a reusable product for just a few bucks extra.
Disposable products come in handy!
They're a quick fix. But whether or not smokers will be into that is another question. I can see the product coming in handy if you want to try out dabbing for the first time or you forgot your main smoke pen and just need to pick something up on the fly. Over-time we'll see whether this is embraced by the community or just another idea to be thrown on the trash heap.
There's also an environmental concern to think about with a product like this. I mean, most of this product is plastic. Assuming this is your go to product, then that's a lot of plastic to be throwing away each week. There are no safety features whilst the build quality leaves a lot to be desired. I understand where Dube are going with this product, I just don't know if I want to join that ride.
Join the 420 Family!
Get the Latest Content, Guides & Deals.
In Your Mailbox Weekly.