G Pen Elite – Most Popular And Loved Herb Pen!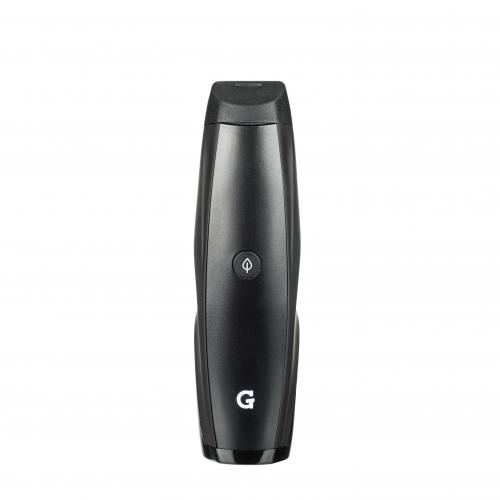 G Pen Elite
,
Grenco Science is well-known for producing some of the finest looking smoothest tasting vaporizers on the market today. Their products are endorsed by big names like Snoop Dogg, Graffitti artist Claw Money and Just Another Glassblower (JAG) which confirms the quality and weight of their brand.
Pros
Great value for money
Super user-friendly
Unique tank system
Good flavor
Cons
Chamber holds only 0.75 grams
May not small enough for some ninja smokers
---
The G-pen elite is the first product to be originally designed, inside and out, by the Grenco Science team- which means you won't be able to find a smoke like this anywhere else.
The best vape pen for a quick session
Whenever you make an investment, looks are important. The G-pen elite is the kind of product you'll be pulling out at parties or with friends for a quick session. Its sleek contoured body looks every bit the premium product whilst the ergonomically designed finger groove fits comfortably in your palm.
The mouth-piece clicks off to reveal a cavernous ceramic chamber. There's space for up to four grams of grounded bud but, if you really want to pack it in you can fit five. It's a stand-out feature for a portable unit and you won't see another product that can take more.
From an elite product, you'd expect elite construction. Ceramic materpreventthe bowl prevents your herb getting stuck to the sides saving on cleaning time and maximizing each hit. Ceramics also offer a better heat exchange and a cleaner tasting smoke. The density of vapor that comes from the G-pen Elite is impressive although, the lack of space between the herb and the mouth-piece does make it a little sharp. Thankfully, the mouth-piece stays cool, even after longer sessions.
Easy to use and fully adjustable
Regular smokers know how to handle their product which is why it's nice to see a fully adjustable temperature dial on the G-pen. The buttons feel well-made and you can choose between Fahrenheit and Celsius measures. The LCD screen on the bottom keeps things simple by showing only your temperature settings and battery life. It's an uncomplicated system which is easy to use outdoors or on the move.
Once you've selected your preferred temperature all you have to do is click the front button five times to initiate heating. The G-pen Elite reaches its top temperature of 375 degrees (Fahrenheit) in just 30 seconds which is well below the industry standard of 45. The battery life is impressive whilst it only takes a couple of hours to reach full charge. It would be nice to have a replaceable battery, but the built in lithium ion battery is good for 500 to 800 charges.
Grenco Science is a legitimate, research-backed company looking to take the next step in the vapor industry. All their units are insured by a one year warranty which takes the risk out of the investment. A lot of the technology here has been copied elsewhere which has led G-pen providing unique serial numbers to each of their products. Imitation is the best form of flattery and the G-pen elite is every bit as good as its name suggests. For a stylish, well-designed and portable vaporizer this product ticks all the right boxes.