G Slim Concentrates – A stealthy & ultra slim pen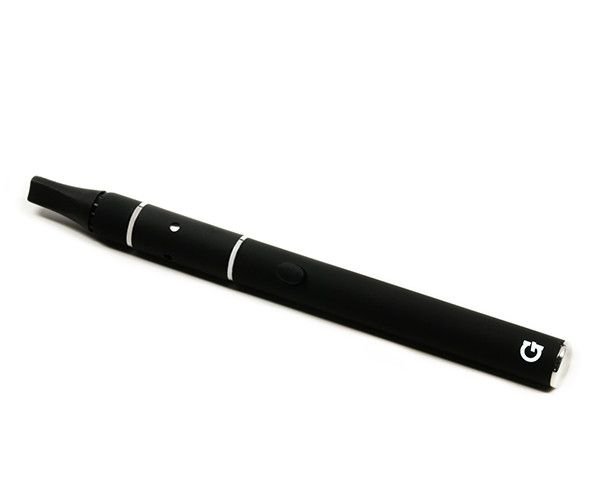 G Slim Concentrates
,
All in all this stealthy mouth-piece is a good buy. It's inexpensive, looks cool and packs a strong punch. We'd all like the hits to be a little bit bigger, but it wouldn't be nearly as discrete or portable if they were.
Pros
Great packaging and brand
Durable and reliable
Extremely stealthy
Very affordable
Cons
Does require consumables
Can get a little sticky if overpacked
Small chamber and small hits
---
If James Bond had been around in the time of vaporizers, he would have probably used a G-slim. Discrete and classy with the backing of a multi-million dollar research development team in Grenco science behind it. The G-slim is for vaporizing on the go without drawing attention to yourself or your product.
Stunning design and easy to use
Once you get past the sleek matt finish outer shell there are some surprisingly good features in this pen. The vaporizer, for example, uses a quartz coil which heats up faster than ceramic or titanium. Quartz has a higher heat value as well which means you'll be using less battery per puff with a stronger, harsher flavor.
The operation is super-simple with just a one-touch button on the side. The longer you push the button, the longer the burn. With a pen this size, you're never going to fill a room with smoke but, it performs well enough in providing short, sharp hits.
A dab pen designed for smoking outside
The G-slim has been designed for smoking on the go. This pen is very thin and short enough to fit in a pocket. The small fluted mouth-piece unscrews to reveal the chamber which is easy to refill. You can even buy an extra battery for less than $10 in case you run out of charge on the road.
The focus on portability is good to see, but it does come with a few issues. Cleaning, for one, is not just difficult but impossible- none of the inner parts are removable. With time and usage, you could easily end up with a residue build-up which, depending on your opinion, may not be such a bad thing. It will, of course, lead to cross-contamination if you're into testing new strains.
The G-slim tanks are also tricky to clean without paying an extra $5 for their special cleaning tool. They estimate the lifespan of these tanks to be around 6-8 weeks but, replacement tanks are inexpensive. The electrics inside the pen come with a 1 year warranty which shows Grenco's confidence in the quality of their manufacture.
What really turns heads though, is the price. You can pick one of these up for around the same price as a mini-bong. Each product comes with a tank, battery, and charger which is everything you need to get started. There's also a lot of options with the G-slim. You can order herb, liquid or resin versions without spending more.
Los Angeles Cannabis Cup Award Winner
When it comes to emerging industries, good brands are hard to come by. Grenco science has a great track record, winning the 2014 Los Angeles Cannabis Cup, as well as some big names on its roster like Snoop Dogg. Knowing this kind of information helps to take the risk out of the purchase. With Greco, you know you have access to a helpful customer service team and the product you buy will be well made.
Join the 420 Family!
Get the Latest Content, Guides & Deals.
In Your Mailbox Weekly.