HempBombs - Detonating the flavour!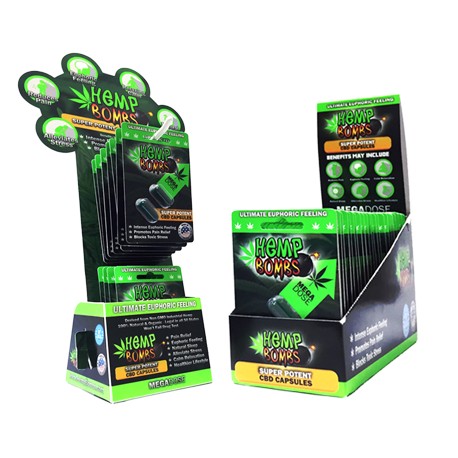 HempBombs
,
Hempbombs have all the points covered when it comes to CBD. Available in Exotic Watermelon and Sweet Mango flavours, as well as gummy bears for those that don't vape.
Pros
Organic, pesticide and metal free ingredients
Certified for safe use
Subtle flavour
Low priced 
Cons
Ejuice range available in low CBD ratios only
---
Hempbombs- About to blow up or another CBD dud? 
Hempbombs is a relative newcomer to the industry which is reflected in their prices. They offer two awesome ejuice flavours, one fruit and one dessert; they also experiment a little with their product list offering CBD gummy bears, pet food and capsules among other things. 
CBD Flavour profiles
So, sticking to the juices, Hempbombs offer an Exotic Watermelon flavour and a Kryptonite cookie crush. Both are available in 60mg and 200mg. 
Now, watermelon is notoriously difficult to master in the eliquid and CBD industries but Hempbombs have give it a good go and come out with an impressive flavour. Not too sweet, with a cooling taste. The dessert flavour is a lot sweeter but doesn't pack the same punch as the fruit. 
Perhaps most impressive is the lack of a nasty aftertaste, a common issue in CBD products when converted to eLiquids. 
CBD Product Ingredients
For a budget brand like Hempbombs, it's pleasing to see that all their products are organically sourced, lab tested with pharmaceutical grade certification. They also offer a high potency range in 1000mg to 2000mg content. 
Worth the effort?
Hempbombs is expanding fast. Their product range is diverse and unique (pet food!). But they've still stuck to their core values: affordable products that don't sacrifice quality. One of the cleanest products around thanks to extensive lab-testing and are made right here in the USA. Well worth a look.