Hemper Glassentials – Monthly Box of Smoking Essentials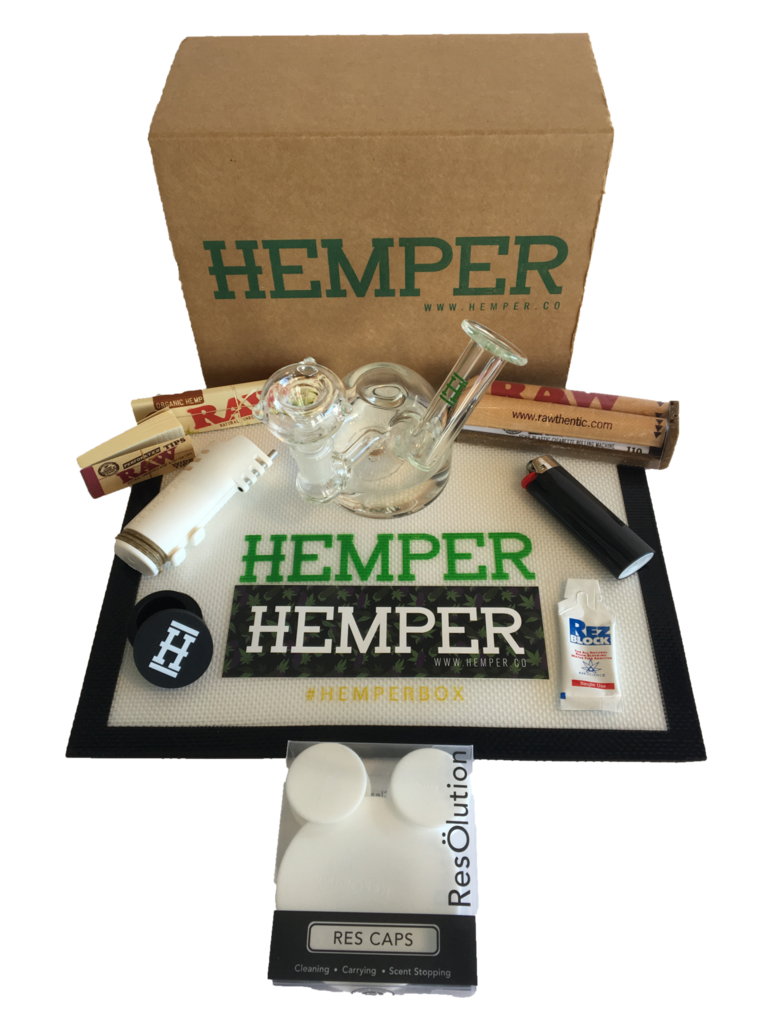 Hemper Glassentials
,
The Hemper Glassentials is one of our best rated boxes. Why? Simply put, the value of the glass alone is worth it each month. Anything extra is a bonus. Oh, and there is a lot of bonuses!
Pros
Unique branded items and promos
More than Double the value in each box
High quality glass piece in each box
Trusted company
Cons
Themes are not always for all stoners.
Might not be enough essentials for heavy rollers.
---
Hemper is one of the biggest monthly cannabis box companies
Hemper's weed box for stoners is one of the best services for a monthly smoking box. A good subscription box service has plenty happy customers, a growing social media fan base and a lot of online reviews about their boxes. Hemper has all of that and offers even more.
Another amazing thing about Hemper is that they are often even accepting customer requests to improve their monthly boxes. Choose between several boxes that will perfectly fit your smoking lifestyle.
Hemper is one of those companies that will leave you stocked all the time with awesome and unqiue smoking goods that you can enjoy.
This monthly 420 box comes with great value and high quality
The Hemper Glassentials subscription box comes each month brimful with high quality smoking products for their subscribers. Each month you can get excited to try out new stunning smoking products at your home.
This subscription box will not disappoint you. Each box which gets delivered from Hemper provides everytime between $60-80 in retail value.
Brimful with the best stoner goodies
Hempers box is full with all the smoking supplies you need for a better smoking experience, each and every month. A box from Hemper includes each time new cool smoking gadgets, rolling essentials, cleaning gear, high quality glass pieces in various styles, sploofs and much more.
The Glassentials stoner box from Hemper is filled each with 8-10 stunning items.
One the best gift you'll ever give yourself!
Hemper offers a box for every kind of stoner. There big and small subscription boxes that you can get. The cheapest monthly box that you can get from Hemper is one dollar. Yes. A Dollar.
I have personally sent a dollar box from Hemper to a few friends of mine. It's a great gift for stoner buddies, friends or even for yourself.