How to Use an Ice Bong (Using a Glass Water Bong)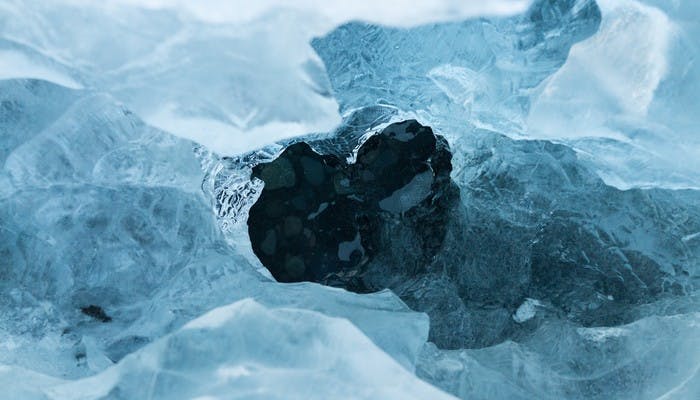 Difference between an ice bong and a regular glass water bong
Today we're going to discuss one of my favorite bong method that I've been using quite a lot lately. You have seen one probably already at a party or at your friend's house.
I'm talking about an ice bong.
Did you already know that the only way of taking larger hits from the bong is to put ice in the main chamber of your bong?
Do you know the difference between an ice bong and a regular glass water bong?
Well, that's exactly what I'm going to share with you.
Everything you need to know about an ice bong
If you are a stoner which likes to try new things out, then you probably tried or heard about an ice bong already. But do you know the best ways of using one?
In this post, I'm going to explain everything that you need to know about an ice bong and some of the best ways on how you can use one. It's pretty simple and definitely not hard to understand.
Keep on reading If you want to know more about ice bongs.
What is an Ice Bong
Do you wanna to take larger hits from the bong without killing your throat?
Then you should try the ice bong method out.
Hasmoke Glass Bong with an Ice Catcher
It's called ice bong because you fill the main chamber of your bong with ice. The ice in the bong makes the smoke smoother and a lot more flavorful for the inhalation. Usually, people putting ice in their bongs to cool down the hits. There is pretty much a debate whether it's better than warm water or not. One thing is sure though, an ice bong is going to allow you to take way larger hits from your bong.
When you take a hit from the ice bong, the smoke travels from the main chamber of the bong to the mouthpiece. The differences are that the smoke gets filtered by the cold water. The smoke gets cleaner because the cold water is getting rid of more toxic particles, they get purified by the cold water.
When I hit the ice bong I dont know when to stop, it usually happens when i pass out.
That's why the ice bong method brings for some of the bong users a better smoking experience. And that is what stoners are always looking for, right?
How to use an ice bong
There are a few ways how you can use an ice bong. Most people just grab their bongs and put ice in it. Well yes, that's the classic way of using an ice bong. Important for this method is to put the right amount of water in your bong. Make sure that the down stem from your bong is deep enough in the water.
Smoking a bong with warm water can make the glass of your bong getting faster dirty. If you using an ice bong the cold water is filtering more dirty particles out. This will lead to a cleaner bong hit. Here are the best ways on how to clean the dirtiest glass imaginable.
I think almost everybody which is using a bong knows what happen when you put to much water in your bong. If the main chamber of your bong is overfilled, it's possible that the water is coming all the way up through the mouthpiece when you take a hit.
If you want the best smoking experience with an ice bong, it is important to use a clean bong. Cleaning a bong can be free if you know how to clean your bong with the right methods. It can be helpful if you having a bong which you can disassemble. Taking apart the bong helps a lot if you trying to clean your bong glass the best way possible.
Where to get an ice bong
I've been searching for a while to find a good glass water bong that I can use for an ice bong. There's really a lot of choice on the market right now. It's important to take a bong which has an extra big main chamber. I bigger chamber will definitely help a lot to filter the smoke better.
Did you know that there are even bongs with an ice catcher attached?
If you enjoy an ice bong as much as I do, then you should definitely catch a glass water bong with an ice catcher included. I got my bong with an ice catcher attached from hasmoke:
Product Recommendation
Hasmoke 7mm Glass Bong with Ice Catcher
7 mm thick Glass Bong with Ice Catcher diffused perc s22
Quality Product
Fast Delivery
Easy to clean
Ice catcher
Hasmoke 7mm Glass Bong with Ice Catcher Review:
Hasmoke offers a bunch of amazing quality products. The professional support team will help you with everything that you might need. They offer also a global forum where you can meet a growing community full of smokers from all over the world. They offer sweet discounts and special coupon discounts for all their members and customers. If you wanna check out the latest giveaways and contests from Hasmoke follow up with them on social media. Hasmoke is a successful online headshop, which gets your orders fast and safe to you and answer all the questions along the way.
What to do with an ice bong
I prefer using an ice bong when I'm at home. An ice bong always hits me pretty hard because I can just take way larger hits from it. That's the whole point of hitting an ice bong.
I hope that I could explain you with this post what an ice bong is. Do you have any other related question? Let us know below in the comments.
Join the 420 Family!
Get the Latest Content, Guides & Deals.
In Your Mailbox Weekly.
Latest Blogs from Lifestyle: