How to Introduce Cannabidiol (CBD) to Your Pets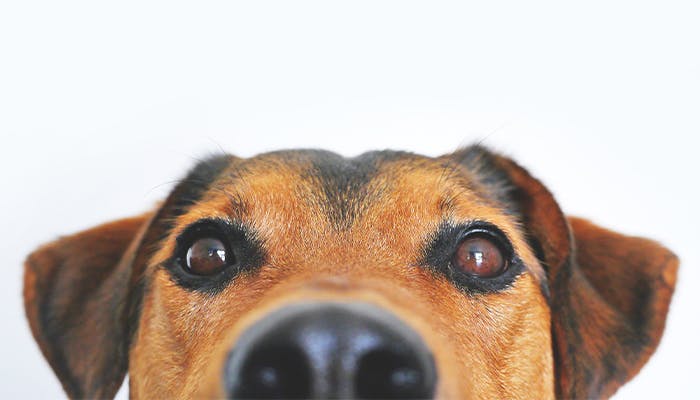 Introducing cannabidiol to your pets can seem like a daunting task. As we have discussed in earlier articles, cannabidiol is a cannabinoid that is derived from the cannabis plant.
Cannabidiol does not produce euphoric effects commonly associated with marijuana. Rather, it is known for its therapeutic benefits. So, in this article, we will discuss all you need to know about how to introduce CBD to your pets.
Is CBD safe for Pets
Cannabidiol is a cannabinoid that has been derived from the cannabis plant. Now, we can derive cannabidiol from two cannabis plants—hemp and marijuana. Hemp is the industrial version of marijuana. It differs from marijuana significantly through its chemical composition and its physiology. Hemp tends to have a lower concentration of THC compared to marijuana.
Now, one of the most important considerations pet owners need to remember is that only the cannabinoid known as cannabidiol (CBD) will be of great benefit to their furry friends. Cannabidiol is not responsible for eliciting the feeling of being "high". So, as it has no euphoric effects, it will not cause your pet to experience highness.
Although the cannabis plant has over 200 cannabinoids, only cannabidiol has been extensively studied. In fact, each day more and more research shows that CBD for pets can potentially revolutionize the medical industry.
Today, a lot of research regarding the medical use of cannabidiol is conducted on animal models. This can range from dogs, cats, to mice and rats. That being said, research has shown that the frequent use of appropriate CBD is not only safe for use in pets, but it can also be significantly beneficial in the long run.
Side-Effects of CBD for Pets
Research has shown that cannabidiol has a wide safety margin. This simply would mean that your pet would have to consume a lot of cannabidiol to demonstrate any negative side effects. Research has shown that there aren't many significant adverse effects on CBD for pets. That being said, due to the individuality of every animal, some pets may display side-effects such as:
Mild diarrhea
Lethargy 
Upset stomach
Although these are the most frequently observed side-effects of CBD for pets, it is important to remember that sometimes it is not the CBD that causes the side effects, but rather the secondary ingredients.
For example, CBD-infused edibles for pets may contain more wholesome ingredients like coconut oil, peanut butter, etc. Should these edibles be given in excess then the side-effects may be more pronounced.
How to Administer CBD for Pets
As the CBD for pets industry begins to grow, pet owners are conflicted with how and how much cannabidiol should they administer to their pets.
To being with, we must state that cannabidiol is not a cure-all drug. It is simply a naturally occurring chemical that has been shown to have therapeutic properties. Research into cannabidiol and it's potential health benefits are still underway, and so we never recommend replacing your dog or cats' veterinary prescription medication with CBD supplements for pets.
Start with the Right Dose
So, if you are indeed ready to start administering CBD to your pet, then the first thing you will need to do is follow the right dose. Depending on your individual pet, we recommend starting with the lowest dose possible. This is because the body of your dog or cat will not be used to the new supplement, and so if you were to start with a high dose, then this would increase the risk of side-effects.
Much research shows that a safe dose to start your pet on would be between 0.02 to 0.05 mg/kg/ day. Gradually, you can increase the CBD dose to 1 or 1.5 mg/kg/day over the course of a few weeks.
If you are not sure about what is the correct dose for your pet, then we highly recommend speaking to your veterinarian.
Choose the Right Products
The pet industry and the cannabis industry seem to be merging a lot more quickly than we anticipate. Today, you can find a variety of CBD products for pets on the market. This can range from CBD oil to edible CBD dog treats.
When purchasing CBD products for your pets it is important to what purpose each product serves. For example, CBD oil or infusions will contain a higher concentration of CBD. Therefore, it is ideal for treating more acute conditions.
In contrast, CBD pet treats and edibles are maintenance supplements. Often, CBD edibles for pets contains a fairly low concentration of cannabidiol. Today, a lot of the CBD pet treats you see on the market cater towards managing mild pain and inflammation in pets, as well as anxiety in pets.
CBD Toxicity in Pets: A Word of Caution
To date, there have no reports of cannabis overdose in humans. That being said, cannabis or cannabidiol overdose in pets can be detrimental. Now, in veterinary medicine, the accidental consumption of large amounts of marijuana is a lot more common in dogs, than the accidental consumption of excessive cannabidiol.
When a pet consumes large amounts of marijuana it is considered an urgent situation. It's important to remember that marijuana contains the psychoactive compound known as THC. This cannabinoid is responsible for eliciting that feeling of being high. In high doses, THC can cause disruption in the central nervous system of a pet. Side effects of marijuana toxicity in dogs and cats can include:
Diarrhea and vomiting
Ataxia
Lethargy
Hypothermia: This can be quite concerning in small dog breeds, as small dogs do not have sufficient muscle mass. And so they are a lot more prone to hypothermia.
Salivation
Cannabidiol toxicity is quite rare in dogs and cats. This is simply because dogs and cats have a substantial number of receptors within their endocannabinoid system. That being said, in cases of accidental overdose, a pet may experience symptoms coherent with central nervous system disruption.
Does CBD Actually Work? Here's What Science has to Say
Cannabis for pets is still an emerging trend. There is not enough scientific data or studies that show conclusive results that indicate the many benefits of cannabidiol. That being said, there is also data suggesting the therapeutic advantages of supplementing CBD to dogs and cats. So, before you choose to feed your pet CBD oil or CBD supplements we recommend talking to your veterinarian.
Join the 420 Family!
Get the Latest Content, Guides & Deals.
In Your Mailbox Weekly.
Latest Blogs from CBD: