KandyPens ICON E-Nail – Outstanding Vapor Quality For Stoners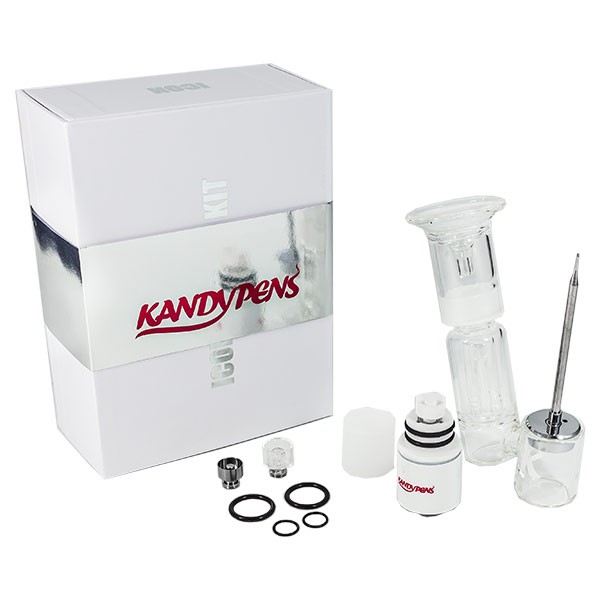 KandyPens ICON E-Nail
,
KandyPens has earned a reputation when it comes to the manufacture of high quality vape pens and vaporizers. This product is the first e-nail type of vaporizer by the company.
Pros
It is available in three formats
The e-nail heats fast
It has instructional materials for easy installation
Water attachment gives it a unique flavor
Cons
Some users complain that it is expensive.
It is not advisable to heat up to 50w, it could damage the system
---
KandyPens Masterpiece
It has an extra ordinary features and that is why it can compete favorably with similar products on the market. It can be used with 50W power, making it better than similar products that can reach 30-40W maximum. When the e-nail is activated, pink LED glows.
It has 510 threaded connection. This makes it compatible several other vape pens such as box mods, as well as portable e-nail batteries and so on. KandyPens Icon has other fantastic features such as three atomizers, which include ceramic, titanium, as well as quartz. All these are coiless atomizers. It equally features glass bubbler. One of the kits is the Wismec Reuleaux R2/3. This is unique because it can deliver up to 150W to 200W power.
The product is available in 510 attachments, and it can be used in this form. Secondly, it is available as a kit such as Wismec Reuleaux Rx2/3, as well as three batteries. The standalone version would require box mod to power it, and you have to provide this yourself when you purchase the standalone version.
The company has always recommended 25W to 50W mod. If you order the product, you are going to receive the following kits and they are as follows:
Quartz e-nail
Titanium e-nail
Icon e-nail 510 base
Ceramic e-nail
Carb cap
Glass attachment
As well as instruction manual
KandyPens Icon is not difficult to use
To get it ready for you simply attach the 510 base to the vape mod, and choose any of included e-nails and install it.
After that, fill the water attachment. Ensure that you fill it properly. You can fill it to about 2/3 of the glass piece. When it is connected, do not add water. Ensure that water is not close to the nail or the heating element.
The e-nail is perhaps the most powerful on the market. Furthermore, it can heat very fast. It is such powerful that you can experience heat in a close distance. The water attachment ensures that the system does not overheat, and it can add to the flavor as well.