Marijuana Strains for Anxiety top 10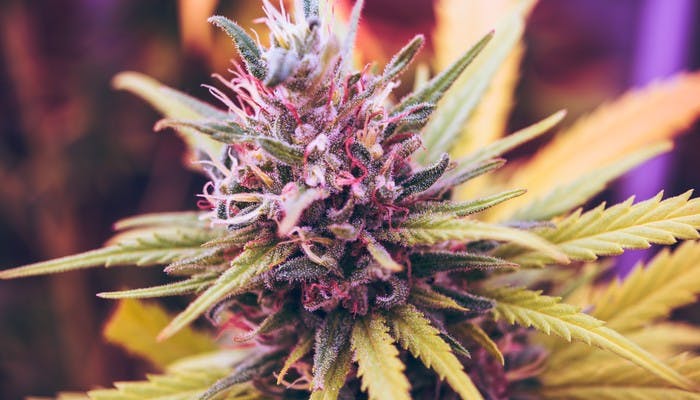 The age-old 'paranoia' some stoners face can be a avoided by smoking a strain specifically for anxiety.
Are you the type of stoner that gets uncomfortable and anxious on only the smallest of puffs? Or does it kick in sometimes during or after a heavy session?  Studies show, even though cannabis is meant to reduce anxiety, for many, it has quite the opposite effect. We look at marijuana strains for anxiety that may help you treat these ill effects.
These anxious effects are often attributed to the THC content in the strain. The THC is responsible for most of the psychoactive compounds in cannabis. Strains with a high THC content can bring out this feeling in the best of us.
That does not mean we cannot partake in the herb or smoke only swag weed. These days high CBD strains with a lower THC content are becoming extremely popular in the medical marijuana industry. CBD is responsible for the medicinal effects as well as the pain relieving properties associated with cannabis.
While every cannabis smokers tolerance is different we always recommend starting off with just a puff or two. Wait a while so that you can gauge your tolerance to various strains. Some people respond better to THC than others. This way you will be able to start noticing the subtle differences in each strain. Try to gauge what percentage CBD to THC best works for you.
Once you have found your tolerance by testing a few different strains it is time to delve into some of the best high CBD marijuana strains for anxiety.
#10 – White Widow
The old classic White Widow is about a 60% Sativa, 40% Indica cross making it a strong medical strain that still packs some THC but is popular amongst popular among patients suffering from anxiety. Medical Jane claims:
"White Widow creates a full-bodied buzz that is uplifting yet thought-provoking; perfect for social gatherings or going on adventures."
We tend to agree with them. The white widow is a special strain none the less and often enjoyed the most with other people or while doing something. While many users report having the best nights sleep of their lives on White Widow we found it to give us enough energy to get through the day.
#9 – Strawberry Cough
Coming in at #9 on our list of marijuana strains for anxiety is Strawberry Cough. With a 75% Sativa, 25% Indica cross, the strawberry cross is a predominantly Sativa strain with a sweet strawberry taste. Leafly states:
"Strawberry Cough may be a sativa, but it manages to walk the fine line between energizing and calming, making it easy to converse without feeling overly paranoid."
With this marijuana strain we found energized without our mind working overtime or stressing about work. Strawberry cough is quite potent and left us uplifted and in the mood to chat. The strawberry flavors are pronounced and will remind you of a milkshake you had when you were a kid.
#8 – Grand Daddy Purp
This is one potent strain and an Indica dominant strain. Some still get anxiety on strong Kush as the overwhelming sensation from these high potent strains can sometimes be intense. Jake Browne from the Cannabist said:
"Initially, the Granddaddy gave me a nice uptick of energy that had me pondering a walk with our Sheltie on the relatively balmy 34 degree afternoon. It was a lofty goal. I could string together the concepts — like socks before shoes — but by the time I made it to the shoes, where had the socks gone? This continued for longer than I'd care to admit."
A great strain for pain, stress and muscle spasm makes Grand Daddy purp one of the awesome marijuana strains for anxiety to try.
#7 – One to One
A cross between a landrace CBD strain and Amnesia Haze makes One to One a top contender for anxiety relief. As the name implies One to One has a low THC content with a very high CBD content. This makes it an extremely great marijuana strains for anxiety. Allbud reviewed this strain and had this to say:
"Because of its high CBD and moderate THC level, One to One has a pretty mellow high that serves as a heavy pain reliever rather than a trip. It starts with a mildly euphoric head high that is slightly hazy, which serves to erase any mental pain or racing thoughts that you might have been experiencing."
We found One to One to be an amazing marijuana strains for anxiety. The cloudiness takes over and left us in bliss when we smoked this strain. If you suffer heavily from anxiety a strain with high CBD such as One to One may be your answer.
#6 – Northen Lights
Another old school favorite of our is Northen Lights. The calm and soothing effects of Northen Lights are well known for treating anxiety disorders such as OCD. Leafly reviewed this strain and mentions:
"A tranquilizing indica like Northern Lights helps slow the mind and body down, bringing them into a relaxed state where the organization of your Tupperware drawer doesn't matter quite so much."
A great smoke any time of the day or night. We found Northen Lights to be a stable amongst OCD sufferers and the like. A mellow stone than keeps the mind at ease is great for those suffering from generally anxiety too so give Nothern Lights a try as one of your marijuana strains for anxiety.
#5 – Charlotte's Web
In this Feb. 7, 2014 photo, seven year old girl Charlotte Figi, who's parent describe her as once being severely and untreatably ill, walks around inside a greenhouse for a special strain of medical marijuana known as Charlotte's Web, which was named after Charlotte early in her treatment, at a grow location in a remote spot in the mountains west of Colorado Springs, Colo. Colol, A panel of legislative leaders on Wednesday, Oct. 15, 2014 approved a bill on a 13-5 vote that would limit how many plants marijuana caregivers can grow for their patients. (AP Photo/Brennan Linsley)
This incredible strain boasts a CBD content of up to 20%! With only trace amounts of THC at under 0.5%, Charlotte's Web is one of the most sought after medical strains. Specifically bred by the Stanley Brothers to treat a young girls cancer, Charlotte's Web gives almost no psychoactive effect making it perfect for anxiety-ridden smokers. Allbud claims:
"It's highly effective at treating pediatric seizure disorders, while it also helps with pain, muscle spasms, and headaches. The overall effect is entirely physical, with no intoxication, even in children and first-time users."
If you do not respond well to THC then this is the strain for you. One of the great marijuana strains for anxiety to grow if you are looking to make tinctures and extracts for young patients or the elderly.
#4 – Blue Dream
An amazing 'pick me up' marijuana strains for anxiety, perfect for getting things done is Blue Dream. The Sativa dominant effects come through creating the perfect mix of Blueberry and Haze. Jake Browne said:
"Blueberry always reminds me of Northern Lights in that it's been around forever, yet I rarely see it as a standalone strain I'd want to pick up. Crossed with Haze, however, it becomes a strong pain reliever without the narcotic downer that I'm rarely seeking. Haze, on the other hand, can be way too speedy and mentally engaging at times, especially for those just giving pot a shot."
We loved the effects of Blue Dream and instantly felt energized. We still felt like relaxing and the mind felt at ease like after a hard days work.
#3 – Cherry Pie
A beautiful cannabis strain that tastes great and eases anxiety is Cherry Pie. Believed to be clone-only Cherry pie is a cross between Grand Daddy Purps and Durban Poison Sativa giving it a higher CBD ratio. Dreadon from Leafly said:
"I am not easily impressed. Cherry pie however did something not even my beloved Blue Dream does. It made me smile. We aretalking Cheshire style! My anxiety literally melted away in a sea of tongue caressing sweet vapor."
With the effects lasting a few hours we found smoking cherry pie a great way to ease pain and anxiety caused by stress. If you are looking for a marijuana strains for anxiety that will take the edge off this is it!
#2 – Cannatonic
A strain with almost double the amount fo CBD to THC, Cannatonic is an excellent cannabis strain at treating anxiety. The Cannatonic will leave you relaxed and stress-free making it a great choice when searching for marijuana strains for anxiety. KevinbSmith from leafly reviewed the strain and said:
"Cannatonic tends to also boast high levels of the terpene myrcene, which contributes to this strain's deeply relaxing attributes."
If you can get hold of Cannatonic try it out and see if it works for you.
#1 – The top of our marijuana strains for anxiety is: ACDC
At 20x more CBD than THC in most ACDC phenotypes, this strain is one of the best strains we could find that eased anxiety but still gave us some of the THC effects we look for when smoking great cannabis. With low levels of THC but still enough to feel 'high' we found ACDC a great strain that did not cause any anxiety no matter how much we smoked. Leafly had this to say about ACDC:
"Its psychoactive effects are minimal. This makes it easy to stay relaxed, clear-headed, and focused in what would normally be an uncomfortable social situation."
If you looking for a strain to treat anxiety but still want to get stoned we recommend ACDC as a great choice.
The best bet finding marijuana strains for anxiety is to ask your bud vendor.
If you cannot find one of these marijuana strains don't stress. There are hundreds of great strains. Bud tenders are generally trained to know which strains they stock that will suit your need. Don't be afraid to ask for help if you want to find the best strain for your specific needs.
Let us know what your favorite strain is for treating Anxiety.
Join the 420 Family!
Get the Latest Content, Guides & Deals.
In Your Mailbox Weekly.
Latest Blogs from Lifestyle: