Meet DankQuest, The Community Comedy Site For Stoners.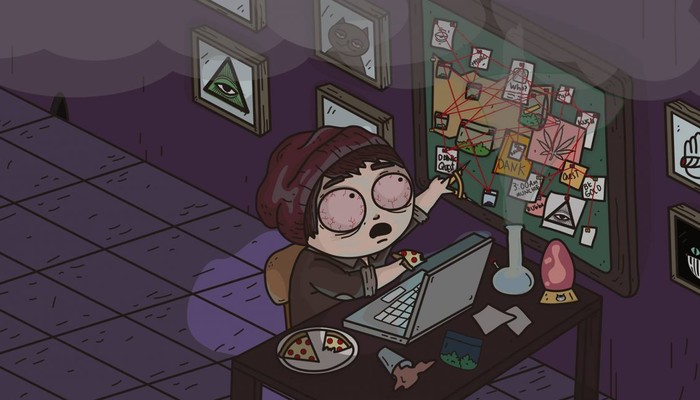 User Generated Sites are becoming more and more popular. But how do they work and how do they become a great community?
For instance, How did Facebook grow to be the biggest in the industry, how did Reddit become the go to community playground, and how did 4chan and 9gag grab millions of users generating great content?
We believe it is all about the User Experience and the community that develops from the first users that start to use the site and upvote/downvote great content to the front page.
So which is the next big thing for stoners? Where can we find a place that we can post our images, videos, lists, memes and stories while creating a great community focused on our love for Marijuana without the fear of facebook or other networks censoring our posts?
We believe we have an answer for you.
DankQuest has just launched in partnership with 420Smokers and HighLife Media!
The website is designed to give back the power to the community. With Marijuana legalization ramping up we believe Stoners everywhere need a place that they can call Home. A place to post and engage either anonymously or using their own name.
At a rate of 2000 likes on the first day on their facebook page, it looks like the fans appreciate the new website and 2017 looks like a great year for DankQuest. We asked the founders a few questions:
Why did you want to start the website?
We wanted a place that the community would essentially own. Almost all Cannabis websites still only use their own authors but we found many people would love a platform to share their love of cannabis somewhere other than on Facebook or Instagram.
How does DankQuest work?
After signing up with either your email, facebook or g+ account the site is easy to navigate and submit your first post whether you are on mobile or desktop.
Users submit their stories, polls, lists, memes, videos, embeds, images or gifs via the easy front end uploader and add all the details, outgoing links and credits.
Once done the post usually gets published within a few hours and if it is good enough gets promoted on our network of facebook pages!
How does the ranking system work?
If we told you we would have to kill you.  But pretty much the ranking system uses a mix of upvotes and views to handle the front page and trending sections of the website.
I notice there is a NSFW section, will you allow porn?
Only tasteful porn that is directly related to Marijuana. The site does not display those posts to members that are not logged into the website.
The site has a very 'Illuminati' feel to it. Is there any meaning to that?
No comment. I think that's enough questions…
Taking a deeper look:
Sign Up:
Once you open the website you are greeted with the top trending posts and a menu bar that features some settings on the top right. A few featured posts and a sign-up form to the newsletter. You can view all the posts except for the NSFW images without being logged in but you won't be able to upload anything.
Create an Account:
Creating an account is painless thankfully and simply signing in with facebook, g+ or email gets you into the site and allows you access to upload and comment on posts.
Get Entertained:
New uploads go straight to the 'Fresh" tab and if it gets enough upvotes, views and comments will be boosted onto either the front page, hot or loud sections. The best posts will be promoted on facebook and be seen by 1000's of people through the facebook network.
The upload system is pretty self-explanatory and allow for uploading anything from funny images to embedding youtube, twitter or Instagram links that become embedded into story posts.
Features:
Simple interface for using the site stoned.
Multiple posting styles from listicles to memes.
Easily download all the images to your phone.
Features the latest collection of funny and occasionally serious weed posts.
Vote to determine what will go viral on facebook next.
Join discussions with the stoner community from all over the globe.
Share your uploads with the world with simple links to all your social networks.
Enjoy the experience on your mobile.
Will DankQuest be the community Stoners have been waiting for?
Why not check it out and see if you enjoy it?
Latest Blogs: