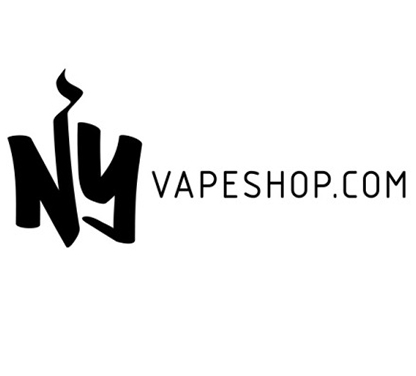 NY Vape Shop
,
All in all, NY Vape Shop offers a massive selection of a huge variety of vape and smoking products, accessories, and replacement parts, along with detailed information about product performance and customer experience.
Pros
Wide varity of smoking essentials
Runned by cannabis experts
Affordable
Cons
Not accepting cryptocurrency as payment yet
---
NY Vape Shop also produces comprehensive lists, instructional and review videos, and even has a useful Vape Shop Dictionary with entries that can help inform you about vape and smoking terminology and products. This is especially helpful if you are relatively new to a type of product in general and need some background in order to find the specific item that best suits your needs.
While NY Vape Shop's offerings include both ultra-basic options with a low price point and technologically advanced, innovative products whose price reflects their level of engineering, the company understands that their customers are best served with a balance of performance and budget. As a result, they make an effort to stock a wide range of vape and smoking products that offer the best of both worlds, producing high-quality vapor while remaining reasonably priced.
Their customer service is outstanding, as is the quality of the products they offer.
Most vaporizers and e-nails on the market today will eventually require replacement parts, whether they be a new coil or a fresh chamber. NY Vape Shop sells many of the parts for the vapes they stock a la carte, allowing you to replace the single part rather than buy an entirely new vaporizer. The availability of replacement parts can help you extend the life of your vape.
In addition to their extensive vaporizer selection, NY Vape Shop carries an impressive array of dab rigs, nectar collectors, domeless nails, and e-nails, offering the perfect product for any dabbing style. They carry both classic glass desktop rigs and more portable silicone pieces (we like silicone for using with wax and shatter especially, as anyone who has used these concentrates with any regularity can attest that it can be sticky business), including dab rigs that are lightweight and travel-friendly. Their e-nail offerings provide the full dabbing experience without requiring a blowtorch, perfect for people who are new to dabbing or do not like the idea of using a butane torch to heat their dabs.
NY Vape Shop stocks glass pipes, bongs, and bubblers as well, with offerings ranging from simple staple pieces to fun novelty pieces to beautiful chameleon glass. Styles and types of glass are browsable by category, making finding the perfect new smoking piece simple. Whether you are in the market for a Sherlock or a steamroller, there is a perfect option at NY Vape Shop.
Their smoking implements are not limited to glass: NY Vape shop also carries silicone pipes, chillums, one-hitters, and even a portable gravity bong. A quick browse through their smoking products will show a wide array of materials, styles, and sizes. NY Vape Shop also stocks the smoking and vaping accessories you need, with staples like stash containers, papers, and dugout pipes as well as more specialized products like silicone dab mats and bowl tools. They carry an excellent selection of weed grinders, including both basic models and multi-chamber units with pollen catchers and other extras.
Ordering from NY Vape Shop is easy, secure, and confidential. They provide outstanding customer service and are willing to answer specific product questions. NY Vape Shop take no chances with security and have implemented a multi-level fraud prevention system. Checkout is 100% secure and your information is never shared with anyone else, period. Shipping is discreet & no pictures of bongs or cannabis leaves on the box and convenient, with free standard US shipping on all orders.
In addition to the standard shipping option, Priority shipping and Priority Signature shipping are also available for US orders. NY Vape Shop ship their products worldwide, so you can take advantage of their wide selection and excellent customer resources even if you are not located in the United States. The customer reviews on NY Vape Shop are Yotpo Certified, so you can trust that they were written by real people based on real experiences with the products.
The only potential disadvantage we can find with NY Vape Shop is that they do not accept Bitcoin or other cryptocurrency as payment at this time. This, however, is a minor issue that is likely not even a thought to most consumers, and we are not bothered by it. They do accept debit and all major credit cards, so there are plenty of payment options available.
Join the 420 Family!
Get the Latest Content, Guides & Deals.
In Your Mailbox Weekly.