Pax 3 – The Ultimate Choice For Every Heavy Stoner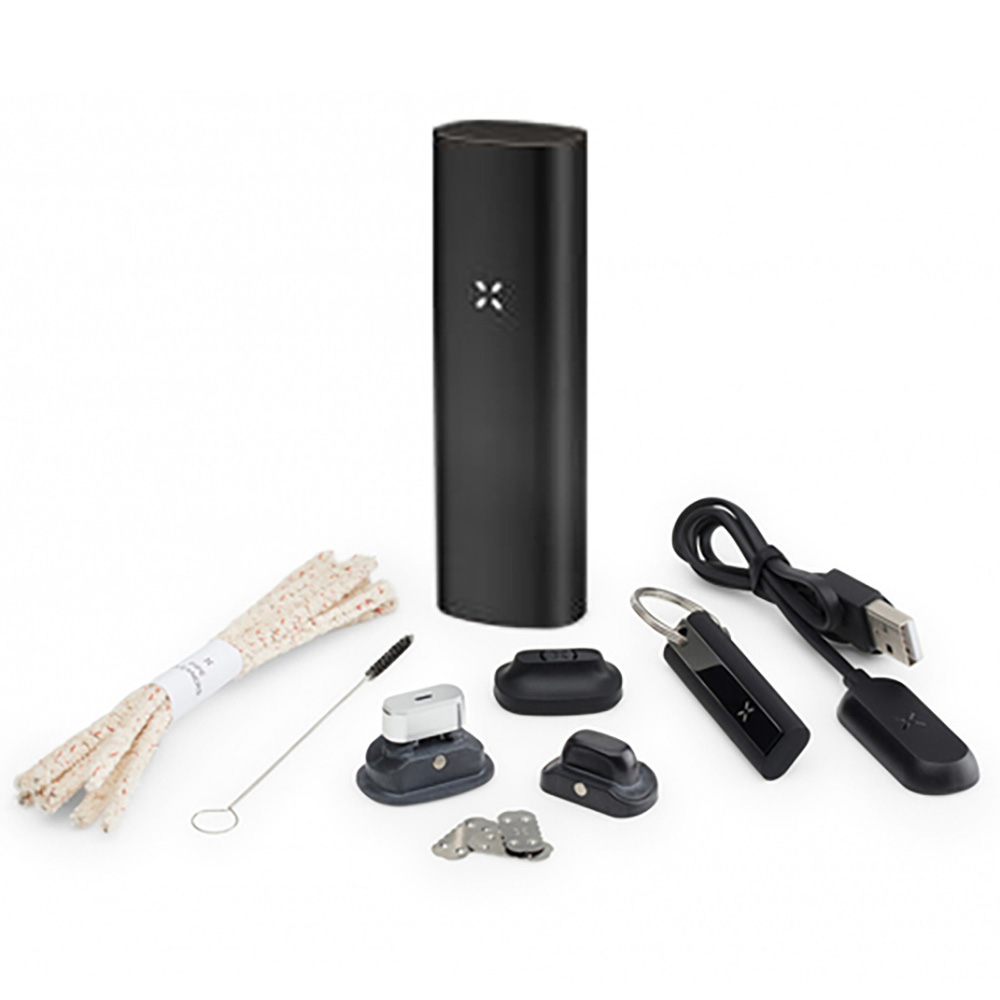 Pax 3
,
Pax is a company that has caught the eye of some of the biggest names in journalism. Heralded by the likes of the Business Insider, Maxim and Huffington Post- earning the nickname as the iPhone of vaporizers-the arrival of the Pax 3 has been greeted with a lot of enthusiasm in the vaping industry.
Pros
Awesome flavor
Produces a lot of smoke
Dual-use vape pen
Industry-leading heat technology
Ultra-stealthy
PAX smartphone app
Cons
A bit pricey for an ultra slim portable vaporizer
---
Their products are characterized by a discrete, futuristic design and a superb build quality. Pax set the bar pretty high with their second generation unit so we're expecting great things from this one. Can it live up to the hype? Read on to find out.
Stunning design and a lot features
Early Pax products were always defined by their guarded matt finish. It was small, secretive but stylish- designed to carry around in your pockets without attracting too much attention. The 3rd generation is coming out of hiding with its bright colors and shiny, chrome finish.
Although its colors catch the eye, you wouldn't necessarily guess it was a herb vaporizer just by looking at it. The demure cylinder is about as minimalist as it gets- striking a balance between being discreet and inspiring curiosity. With the Pax 3, users get the best of both worlds.
Giving smokers a choice is at the heart of what Pax do- it's also the reason they've been so successful. This third generation vaporizer comes in two options: the first is a device the only option for dry herbs whilst the second is known as the complete kit.
For about $50 more smokers can upgrade the Pax 3 to a complete kit which can handle concentrates and wax as well as dry herb. This is already a large investment so having that extra choice is a nice touch. It makes the product a little more versatile than its competitors which can only be a good thing from a smoker's perspective.
High end vaping experience with the Pax 3
It's not just the appearance and options that have been upgraded either. This vaporizer uses cutting edge silicon-based lithium batteries to provide better power for longer sessions. There's nothing worse than power cutting out when it's your turn to puff, and its good to see serious hardware upgrades on a product that was already streets ahead of its competitors.
When it comes to products like this performance is what matters in the end. The titanium packing bowl now comes with a half-pack lid for solo sessions. This is a huge improvement on the second generation which forced users to make home-buffers from whatever they had lying around or in their pockets. The Pax 3 reaches its top temperature in just 22 seconds, a fantastic achievement for a product this size.
The smoke is smoother than you'd expect but, for those who like a harsher draw, you can access a booster mode to max out the temperature. Controls are operated by the much improved Pax app which offers sixty temperature differentials. Personally, I'd prefer a temp dial but, with so much on offer here, I'm willing to overlook that small detail.