Performance Over Prohibition, the marijuana sports debacle.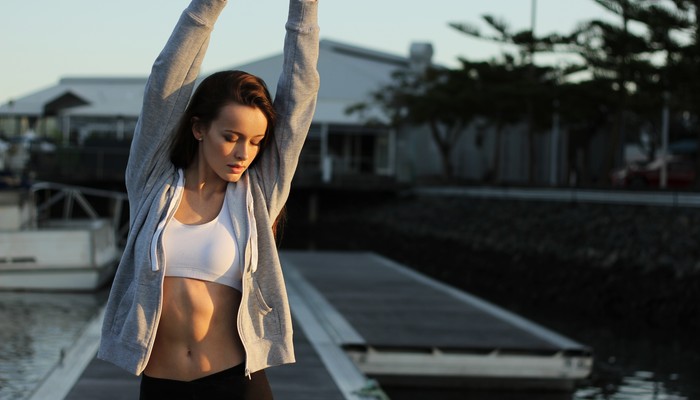 If you are reading this, you are no stranger to the term "stoner". We use it in casual conversation with our fellow cannabis-users frequently. It is considered one of the least offensive terms to describe one another.
However, the word itself has a stigma on it that we all have to deal with, especially those of us who still live in places where the plant has yet to be decriminalized.
We are considered criminals for wanting to take better care of our minds and bodies. We face conviction for a plant in countries where our governments obtain patents on the medical benefits that they claim to not even exist.  Prohibition is so prominent in fields of work that should be embracing the plant.  They seldom acknowledge its medical properties of endurance and pain management.
Companies drug-test athletes relentlessly, but why? Cannabis has been discredited as a performance-enhancing drug for several years. Fear of the name only increases fear of the thing itself.
What does the term "stoner" mean?
Cheech and Chong
While no one can really say whether "stoner" came from the public's view of a high individual, the Italian word for "confused", or perhaps the fact that a good strain will leave you feeling like Medusa's victim, we can certainly look towards the "most trustworthy dictionary of American English" for facts, right?
If you refer to the Merriam-Webster definition of "stoner":
You'll find it is used as an umbrella term for alcoholics and drug-users alike. It provides "hophead", "addict", and "junkie" as synonyms. The page even considers "speed freak" and "crackhead" to be related terms.
What are our medical doctors then, drug dealers? In a way, they have been forever.
Big Pharmaceuticals have suppressed cannabis as not to replace the prescription drugs that make them so much money. For many patients of medical cannabis, this is a nightmare perpetrated by ignorance and greed.
What does the term "stoner" actually mean?
Ricky Williams – Football (1995-2011)
"Stoner" is an insult outside of the self-medicating community, despite the countless individuals who have accomplished great things in their lives with cannabis. Yes, we know the facts. Stoner means  "commander in chief", "the voice of God", "Mr. Universe", "astronomer of the people".
It means "the most decorated Olympian of all time".
Notable Stoners
Carl Sagen in the Chill Bud – 50 most successful stoners.
How many people idolize Abraham Lincoln, Barack Obama, Whoopi Goldberg, Arnold Schwarzenegger, Carl Sagan, and Michael Phelps? The vivid imaginations of William Shakespeare, Steve Jobs, Stephen King, Stefani Germanotta, and Morgan Freeman have impacted countless lives.
How many of their students, successors, and admirers would be offended if they were called potheads and burnouts?
I bet Cheech and Chong wouldn't, but that is because, much like many of us, they couldn't care less what anyone has to say about their use of the plant.
If you struggle with the idea that someone can be successful and a cannabis user at the same time…
You have a great deal of research to do.
The problem isn't that this information is hard to come by, but that so many people are reluctant to learn and understand that, beyond the turmoil that the War on Cannabis itself has caused, this plant is saving lives and giving people a second chance.
Beyond all the stereotypes that some people do manage to fall into (Let's face it, we have all met at least one "burnout"), there are actually countless successful stoners. Many of them are advocates for medical research and spreading awareness.
A lot of them have done great things to help their fellow stoners and their communities.
Stoners are lazy, though.
Take Arnold Schwarzenegger for example. In his youth, he was quite the stoner.
He studied psychology at age 16 and was already well into bodybuilding. This "pothead" was 1968's Mr. Universe, a 7 time Mr. Olympia and the former Governor of California.
While he said in 2002 that he hadn't taken a puff for almost two decades, he doesn't try to hide it. His 1977 documentary, Pumping Iron, features him smoking a joint.
He was a force for good in decriminalization, too. Before leaving office in 2011, he reduced the charge for carrying an ounce of cannabis to an infraction, leaving Californians with a $100 fine and no mark on their criminal record.
This was a huge game changer!
But Science is Telling Me…
For good advice on cannabis, look no further than the man whose life goal was to reach out to the broadest possible public and teach us about the wonders of nature through science:
"When I'm high I can penetrate into the past, recall childhood memories, friends, relatives, playthings, streets, smells, sounds, and tastes from a vanished era. I can reconstruct the actual occurrences in childhood events only half understood at the time. Many but not all my cannabis trips have somewhere in them a symbolism significant to me which I won't attempt to describe here, a kind of mandala embossed on the high. Free-associating to this mandala, both visually and as plays on words, has produced a very rich array of insights…The illegality of cannabis is outrageous, an impediment to full utilization of a drug which helps produce the serenity and insight, sensitivity and fellowship so desperately needed in this increasingly mad and dangerous world." -Carl Sagan
This is an excerpt from Carl Sagan's essay on cannabis, Mr. X, where he discusses the enriching qualities of the plant for your body and psyches.
He had been toking for ten years when this article was written, and he continued to use the plant for the rest of his life.
Now, this is one person who has contributed the most to the advancement of modern science and the spread of knowledge, across the board. Personally, I can't think of anyone better to have had personal conversations about space and weed with than Carl Sagan.
But God is Telling Me…
You want to hear from God about cannabis?
Morgan Freeman. The fan-proclaimed voice of God refers to the plant as "God's own Weed". Not unlike many other people, he believes that this plant brings him to a spiritual level that not many people get to achieve.
But he isn't talking about some occult nirvana. He refers to the story of 'Moses and the burning bush' in the bible to being one of the first holy references to cannabis.
He has been supportive in countless interviews, urging people to "never give up the ganja". But isn't he too old-fashioned to be a stoner? Morgan Freeman is a great example of the medical benefits of cannabis.
Eight years ago this month, Freeman was involved in a brutal car crash. He had to taken on four hours of extensive nerve-damage repair surgery. This doubled down on his fibromyalgia pain, affirming his love for the plant.
When questioned about his incredible energy on set, even in his old age, he credits "smoking enough marijuana" to his dynamic performances.  He sparked one for the first time in the sixties, when his first wife introduced him to it. (That's a lot of dynamic performances.)
He is asked about his pain management often, to which he replies that cannabis is the only thing that helps. "They can't continue to say that it is a dangerous drug."
Do all Stoners smoke weed?
PHOTO ILLUSTRATION BY SARAH ROGERS/THE DAILY BEAST
Of course not. Young children suffering from epilepsy take this medicine in a much different way.
Tinctures and edibles are a girl's best friend.
When Whoopi Goldberg inquired on the presence of cannabis products in the way of menstrual relief, she was told that it was a 'niche market' that didn't appeal strongly enough to people. Her responses are noteworthy. "Half the population is a niche market? Are we really still at that point?"
The answer is no. Not since she did something about the issue. She and a close friend started their own company, Whoopi and Maya, to create products for the hidden pain that most women suffer from every month.
They carry everything from abdominal balms to chocolate edibles. Reviews on their products are highly positive, some women even finding relief for their horrifying endometriosis pain and PMDD.
I can attest that cannabis is the only thing that helps cramps, and sometimes the last thing I want to do on my period is have smoke in my lungs. It's bearable for the effects, but illegality in my current state prevents me from obtaining these products which would nip my pain in the bud. (No pun intended.)
I Guess Stoners are Actually A Good Influence…
Scoop Whoop – 15 Quotes By Famous Stoners That Actually Make A Lot Of Sense
That's right. If cannabis is what ruins your life, it just got to you first.
Even stoners discredit those of us who have fallen into the stereotypes. Next time someone calls you a stoner or speaks poorly of you because you have decided to take better care of your endocannabinoid system, disregard them.
Remember all of the great people who hit the peace pipe too and will forever be in history books for the wonder and hope they brought to the world.
There is nothing wrong with being a stoner. It just might save your life.
Latest Blogs: