Can Pot Help One Get in Shape? 7 Ways It Does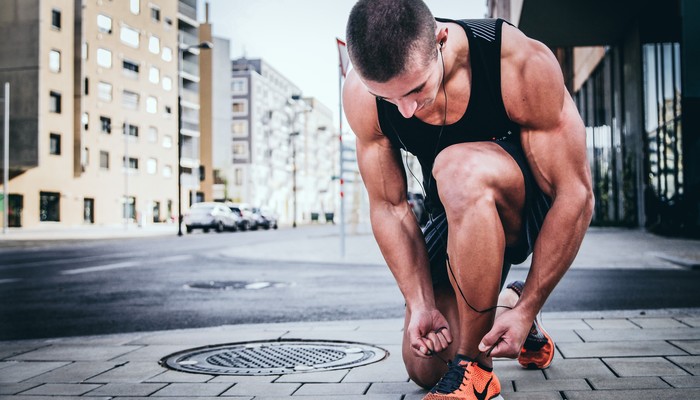 The psychoactive effects of pot are helping many folks to quiet the brain during mind-oriented sports like swimming and running, intense yoga sessions and workouts. Pot creates effects that assist users to not only train longer but harder. It's also handy at helping folks to train with less pain as well as with faster recovery times.
Here are some of the ways marijuana can improve your fitness as well as help you get in shape:

#1: Cannabis is excellent at shifting your perspective
By taking some cannabis before your workout, you'll notice your perspective changes drastically. You shift from a place of fearing a scheduled workout and creating excuses not to go, to getting empowered, motivated, and excited to hit the gym. You'll also discover that your physical workout becomes fun.
#2: Pot is a bronchodilator
Oh yes, that's right! Taking a puff before a workout enables more oxygen to get into the bronchial tubes. It also enhances blood flow because of vasodilation. Increased blood vessel diameter and air intake deliver increased oxygen. That is highly beneficial when it comes to exercises.
#3: Cannabis suppresses or increases your appetite
With regards to physical fitness, eating is as important as getting the most from your workouts just like actual training is. Nonetheless, most people really struggle with eating less or more. Fortunately, certain pot strains can be handy for suppressing or increasing your appetite.
Therefore, in a general sense, if you need to reduce fat, there's utmost need to eat less or increase your cardio. However, if you desire to gain some muscle, you'll need to incorporate weight lifting as well as take frequent meals throughout the entire day. Simply put, you have to eat more than usual. Regardless of the goal you work towards, pot can support you immensely in this regard.
#4: Marijuana makes you open and loose
Pot is excellent at helping you stretch prior and after a workout. Marijuana not only reduces stiffness within your body, it also assists you to work into pain more and more while at the same time getting in shape.
#5: Cannabis is great at pain management
For you to build muscle, you must push past the walls of pain, discomfort, and resistance. Pot is ideal for easing away muscle tension and nerve pain. It's also effective at working with pain signals throughout the entire nervous system. What does this mean? It simply means that pot can be of great help in helping you take your workouts a little further. You can also benefit from overcoming the previous barriers of resistance. While you'll still be able to sense some pain to prevent injury, it becomes much easier to not only cope but also push through.
#6: Marijuana improves your bodily focus
One of the best attributes about combining fitness and cannabis is the fact that it helps you to focus more on the targeted muscle groups. When you're working out, you can feel the specific muscles you want to work and contract. You can consciously activate and engage them to get more strength and power out of your workouts. This is especially effective when it comes to weight lifting and/or maintaining a steady pace particularly when running.
#7: Pot helps to boost recovery time
Most people often overlook their recovery period and yet it remains an essential part of muscle growth and physical fitness. It's highly important to get ample rest between workouts. This helps the nervous system as well as muscles to recover their original strength. It also goes miles to add additional lean tissue too.
Getting proper rest when muscles are achy and sore can be extremely uncomfortable. This is where pot comes in. It's great at relieving inflammation and pain. When the body is experiencing high stress levels, it's normally unable to repair itself during the recovery period. Nonetheless, taking pot is a natural way of alleviating anxiety and stress from the system.
In Summary…
Unlike in the past, today, pot is associated with folks who are active, healthy and have a positive influence in the society. Incorporate cannabis in your fitness regime and discover its magic. You'll surely be able to take your fitness goals to another level.
Join the 420 Family!
Get the Latest Content, Guides & Deals.
In Your Mailbox Weekly.
Latest Blogs: