Ultimate Stoner Gift Guide: Top 13 Weed Gift Ideas for Him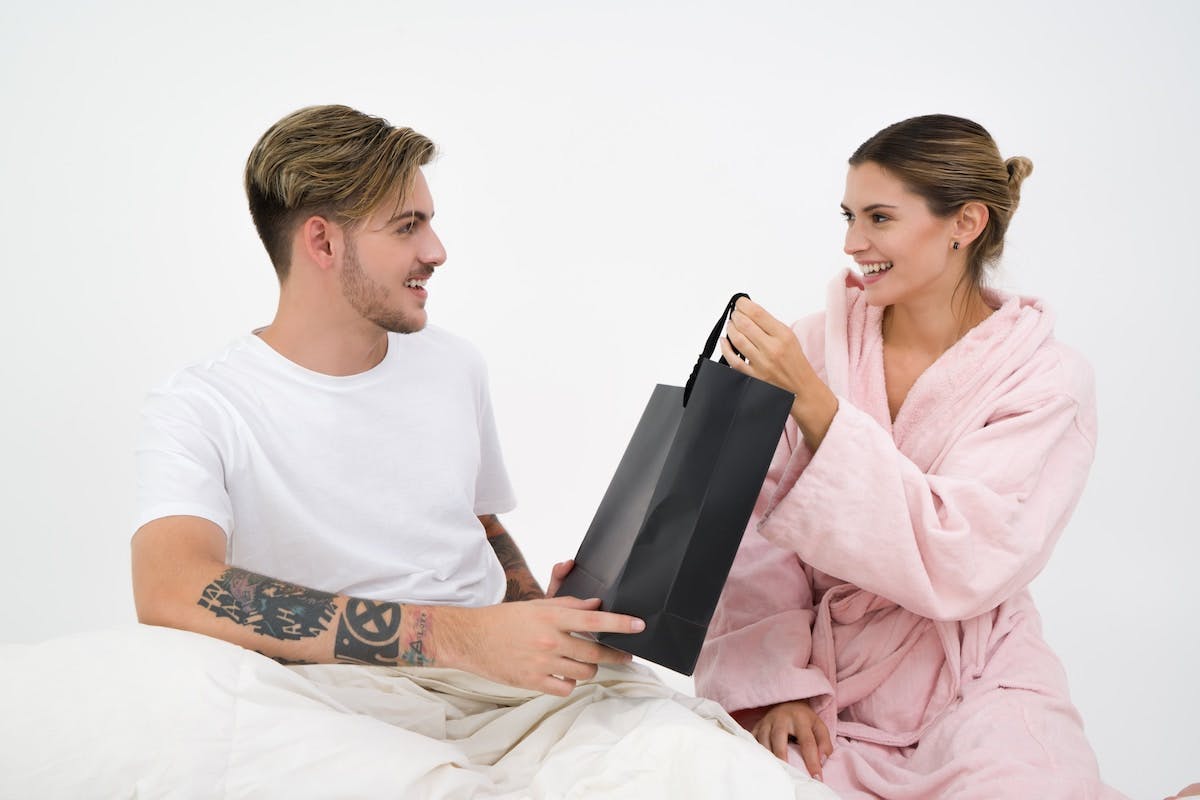 Our stoner gifts for him will have you at the top of your smoking game.
Whether you have someone you want to spoil with some stoner gifts for him or just browsing for yourself our top list of weed gift ideas will have you or that someone at the peak of your or their smoking game. These gifts are great for Christmas, Birthdays or anytime you feel you need to treat someone to a stoner gift.
#13 - XBox One or PS4 Skins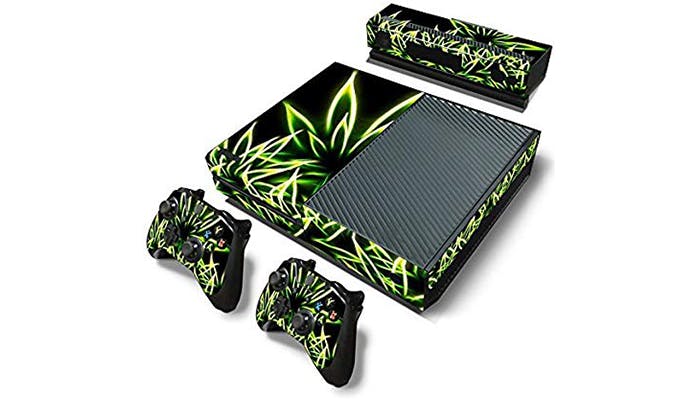 These high-quality vinyl stickers will transform your gaming system into a weed friendly piece of art. At $9.97 from Amazon, you can grab these sets for either your XBox or PS4 and protect your gear from scratches and clumsy stoners. Peel them off when you want to replace them without leaving any residue. Must have for any serious stoner gamers.
#12 - Happy Socks: Snoop Dog Edition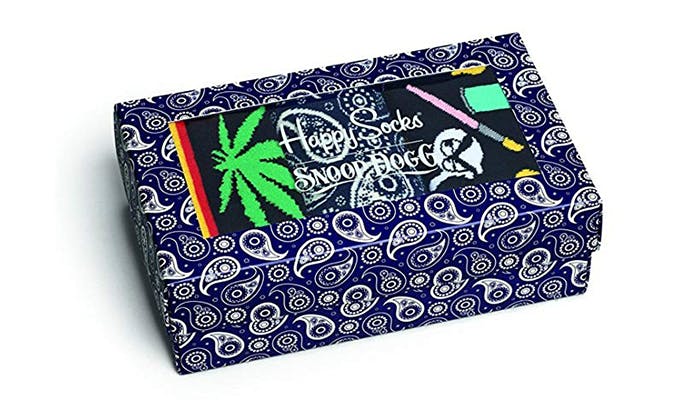 The trusted brand, Happy Socks in collaboration with Snoop Dog brings you these fantastic, quality socks. Including styles, 'Gin and Juice', 'Painter' and 'Stripes'. Well packaged and combed cotton make these socks a touch above the rest and are an awesome stoner gifts for him.
#11 - Assorted Stoner Signs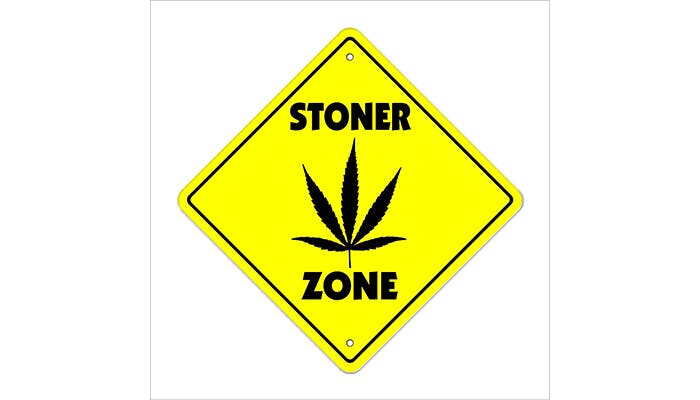 These novelty signs are great for any stoner. With wide variety at around $8 these signs these stoner signs are sure to brighten up any marijuana smokers spot. Awesome for the smoke room, dispensary or even outside.
#10 - Dope Jars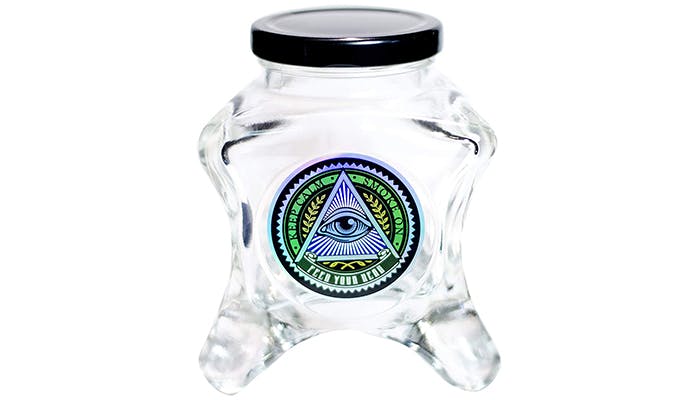 Jars are awesome for any stoner. Who doesn't love a good jar to keep their weed in. These stacking jars come in a variety of prints and sized. The One ounce starts From $18.99 making these the ultimate stoner gifts for him.
#9 - Hydro Happy Trimmers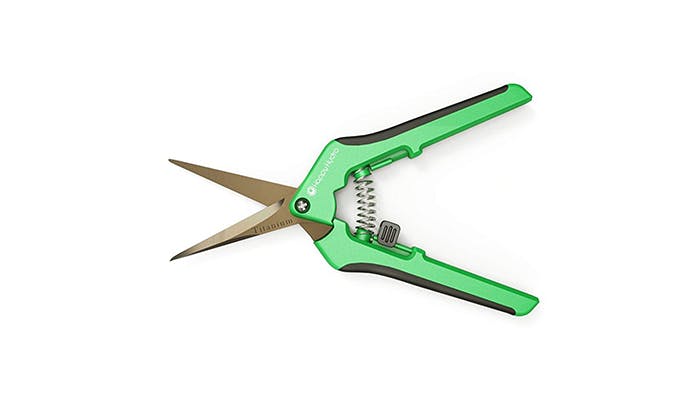 A great pair of trimming scissors is essential for every serious marijuana enthusiast. Whether you need to just trim up some bud you bought or need to harvest a few pounds, Titanium dipped, Hydro Happy trimmers are what you need. At $8.99 these are unbeatable for value.
#8 - Marijuana Horticulture: The Marijuana Grow Bible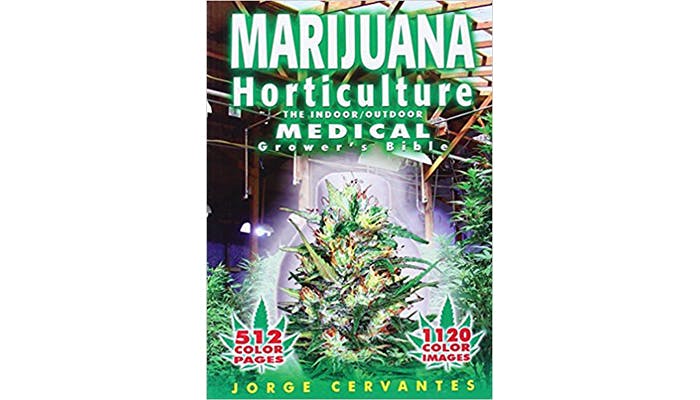 Rated as "The only book you will ever need to learn how to grow Marijuana" by David Bienenstock - Editor, High Times Magazine makes this book the ultimate in any cannabis collection.
Even if you do not plan to grow, reading Jorge Cervantes grow bible is great to get to know bud structures and various strains. With over 1000 images this book takes you through cannabis from A-Z. At only $11.39 for Kindle or $26.93 paperback, this incredible book is an awesome gift for any stoner.
#7 - Giant Stash Bag Pillowcases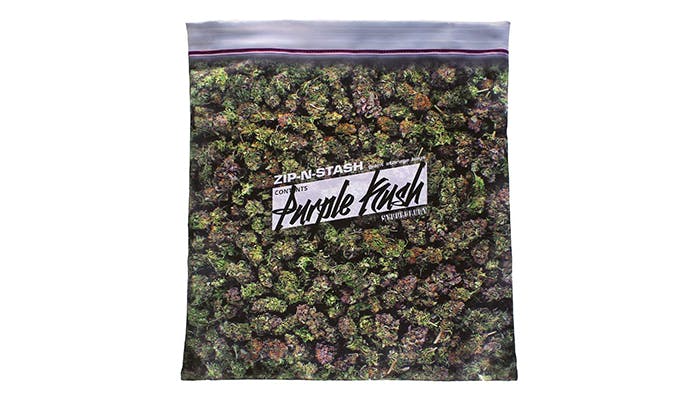 The most classic way to brighten up a drap bedroom or office. And you can stash your weed in it too! These Giant Printed Stash bag pillowcases look like huge bags of dope! The bags are fantastic at $25 and one of the coolest products we could find. One of the best stoner gifts for him he could possibly receive. Any marijuana lover will sleep well resting on a sack of cannabis.
#6 - Weed Leaf Skater Sneakers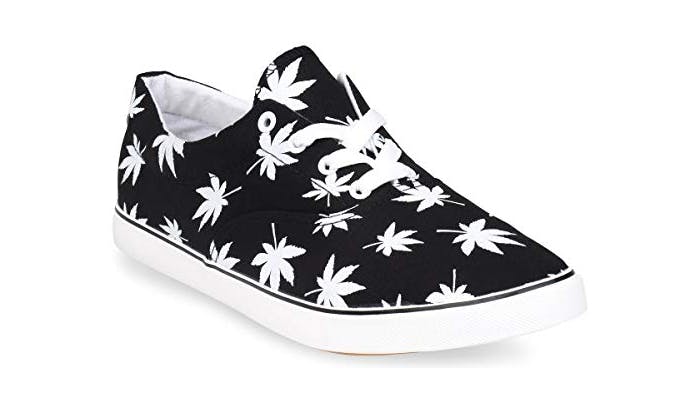 Listed at $49.99 but selling at only $12.99 make these a steal. Extremely comfy and affordable, these weed leaf skater shoes are an awesome addition to the stoners warddrobe. Great for skating, tennis, street soccer and more these versatile kicks will suit your lifestyle. Perfect stoner gifts for him start with these.
#5 - Fox Printed Hoodies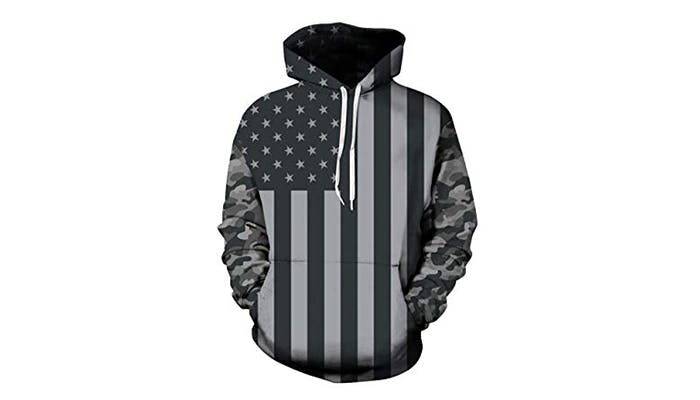 Stand out in the crowd with these full on printed weed hoodies. Warm and stylish at $26.99. They come in various styles and sizes to suit any cannabis bros style. Funny and trendy, these hoodies are the business.
#4 - High Times Subscription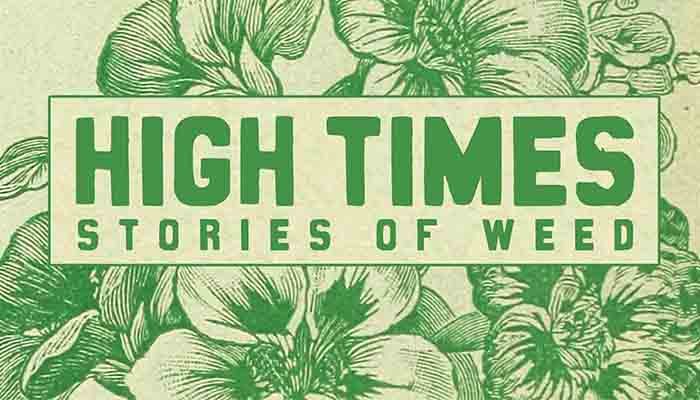 The premium Cannabis Magazine High Times has been in print since the 70's! The leading cannabis lifestyle and grow magazine has gone from strength to strength and remains one of the best reads on the market. With a whole lot of value in every issue the subscription makes a perfect stoner gifts for him all year round. Grab a 12 issue subscripion for only $2.50 per month.
#3 - Clipper 4 pack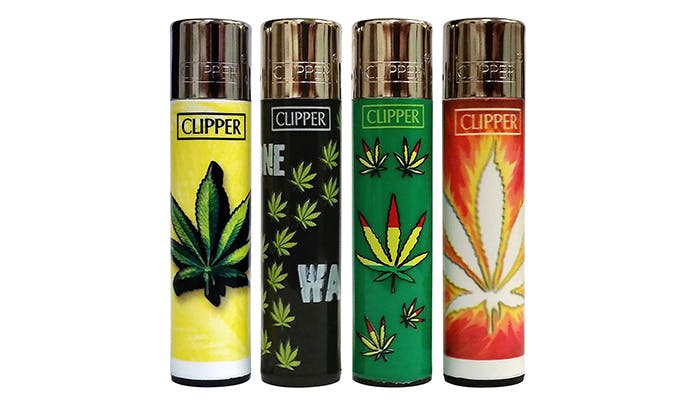 Every stoner should have a clipper or two at all times. These lighters are great for joints, blunts and bongs and are always getting lost at the sessions. With a 4 pack make sure he always has spare. Every stoner would be delighted to receive these as lighters are an essential and are like toilet paper to a stoner. $6.97 for the pack with free delivery make this the best budget gift and essential stuffer.
#2 - Cannabox Subscription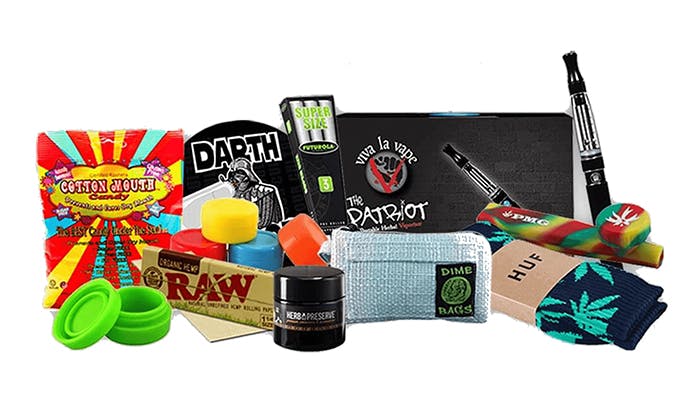 If you want to give the gift that keeps on giving consider a subscription from Cannabox. According to them the box is:
a monthly mystery stoner box for pop culture & 420 enthusiasts filled with amazing and exclusive items and apparel from your favorite tv shows, movies, games, and more! Over $40 value in every Cannabox for less than $20!
With great marijuana-related items every month this stoner gifts for him is perfect!
#1 - Pax 3 Vaporizer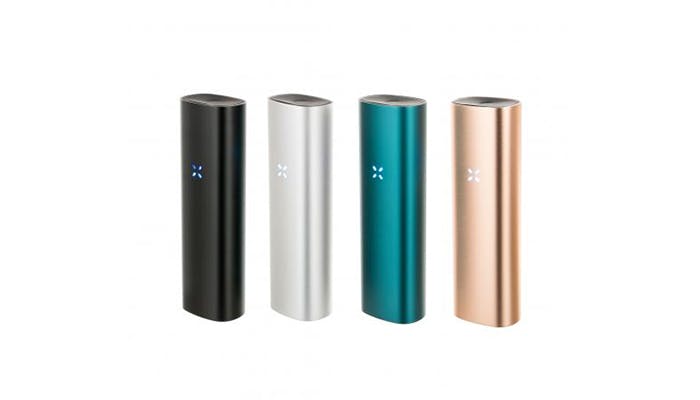 We rated the Pax 3 Vaporizer as the best marijuana vaporizer. The sleek design often referred to as the Apple of vapes is back with the latest vape, the Pax 3. With a weed and wax compartment and many other features this vape is a remarkable piece of machinery. If you looking for the ultimate stoner gifts for him look no further than the Pax 3 Vaporizer.
Remember to get him some weed as ultimately that is all a stoner is looking for most of the time. Perhaps a pack of rolling papers and a lighter would be good too.
Let us know what which of these you would like to get as a stoner present.
Join the 420 Family!
Get the Latest Content, Guides & Deals.
In Your Mailbox Weekly.