The CBD Distillery - Award winning US CBD brand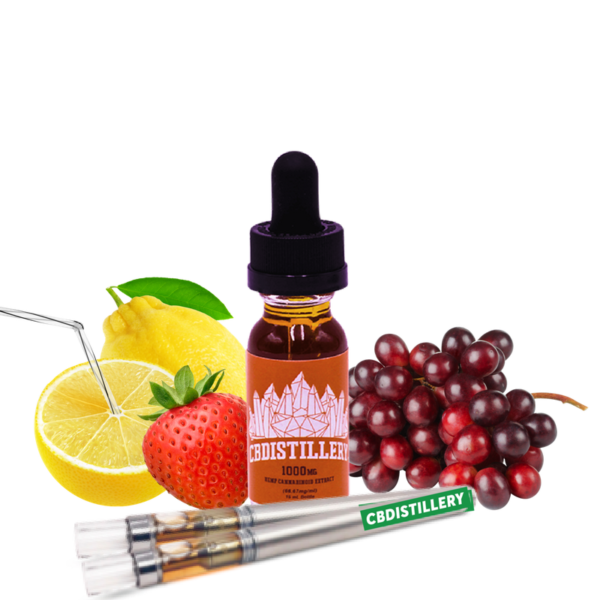 The CBD Distillery
,
Founded in 2016 and growing to be one of the leading brands in the industry, award winning CBD Distillery strikes a balance between excellent products and affordable prices.
Pros
Affordable
Committed to high-quality sourcing and production
Award winning
Huge range, including accessories 
Cons
no isolate drops (only full spectrum)
$75 minimum order for free delivery
US only shipping 
---
The CBD Distillery- Award winning CBD products
So, the CBD Distillery is one of the better known brands out there. They've picked up awards every year since they started in 2016 and have expanded both their products and their accessories. What's great about CBD Distillery is that everything you could need to get started with CBD, including vape pens, is under one roof. 
CBD Products range and flavour profiles
Suffice it to say they're well-stocked. If anything, there's too many products available which can make navigating the site a little difficult. Highlights include a dissolve in water, grape flavoured CBD powder, lip balm and, of course their strawberry lemonade vape cartridge. 
Beyond that, there's pet foods, tinctures, creams, suppositories, capsules, sweets, you name it, and CBD distillery probably stock it. All their products are backed up by scientifically produced CBD from organic sources, with no harmful metals, pesticides or chemicals. 
Fingers on the CBD pulse
The Colorado based company established itself in 2016 but has stayed at the top thanks to its commitment to the weird and wonderful uses of CBD-based product. Working from a foundation of high-quality sourced, tested and manufactured CBD, they've been able to expand their range to keep up with trends. 
One example is the pod-systems, or cartridges as CBD Distillery call them. Now, pod-systems are relatively new in the vape industry, so to see a CBD brand stocking them is a nice surprise. They also offer full starter kits, comprised of 200mg Liquid with a vape pen for less than $30.00. 
Prices and Value for money award winning CBD
Customer satisfaction with CBD distillery is at an all time high. I mean, they even have their users post videos talking about how much they enjoyed the product. The range is extensive and you really don't have to go anywhere else to get started with CBD. A comprehensive CBD manufacturer with a finger on the pulse.