Ultimate Glass Oil Rigs and Dab Rigs Guide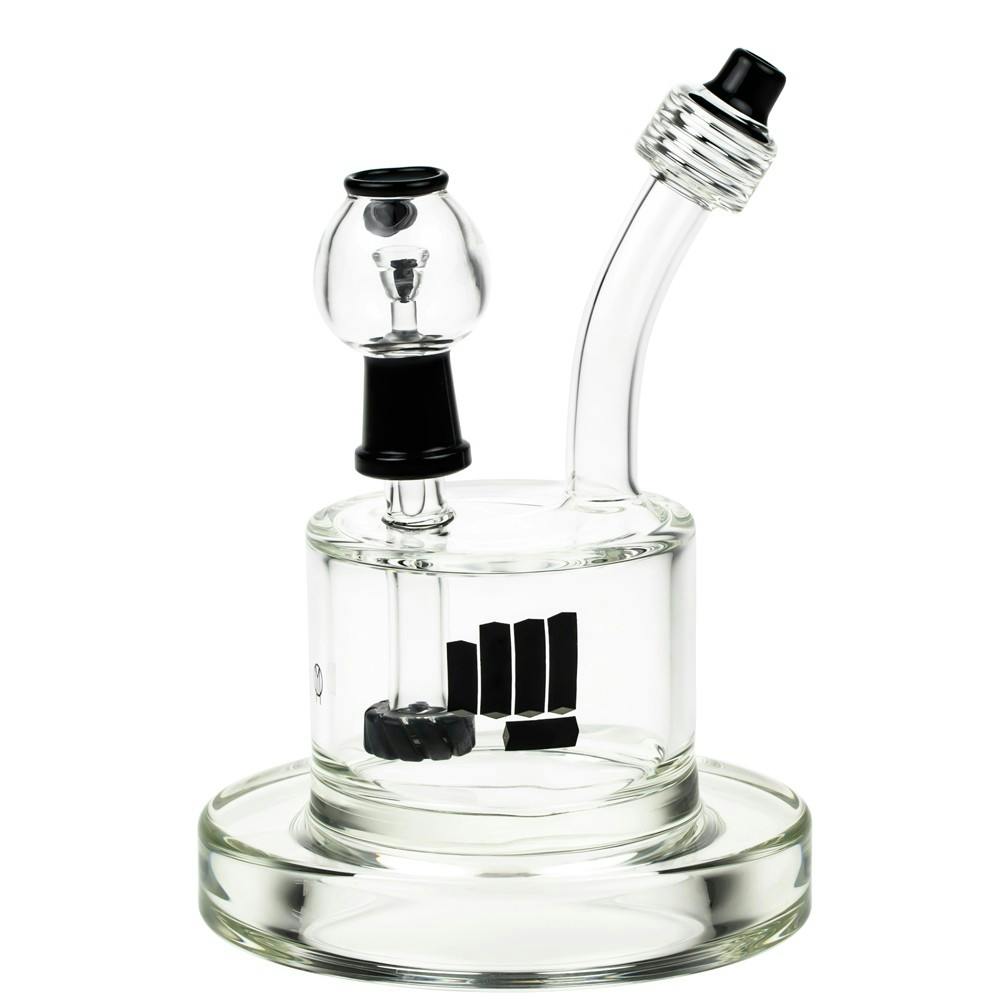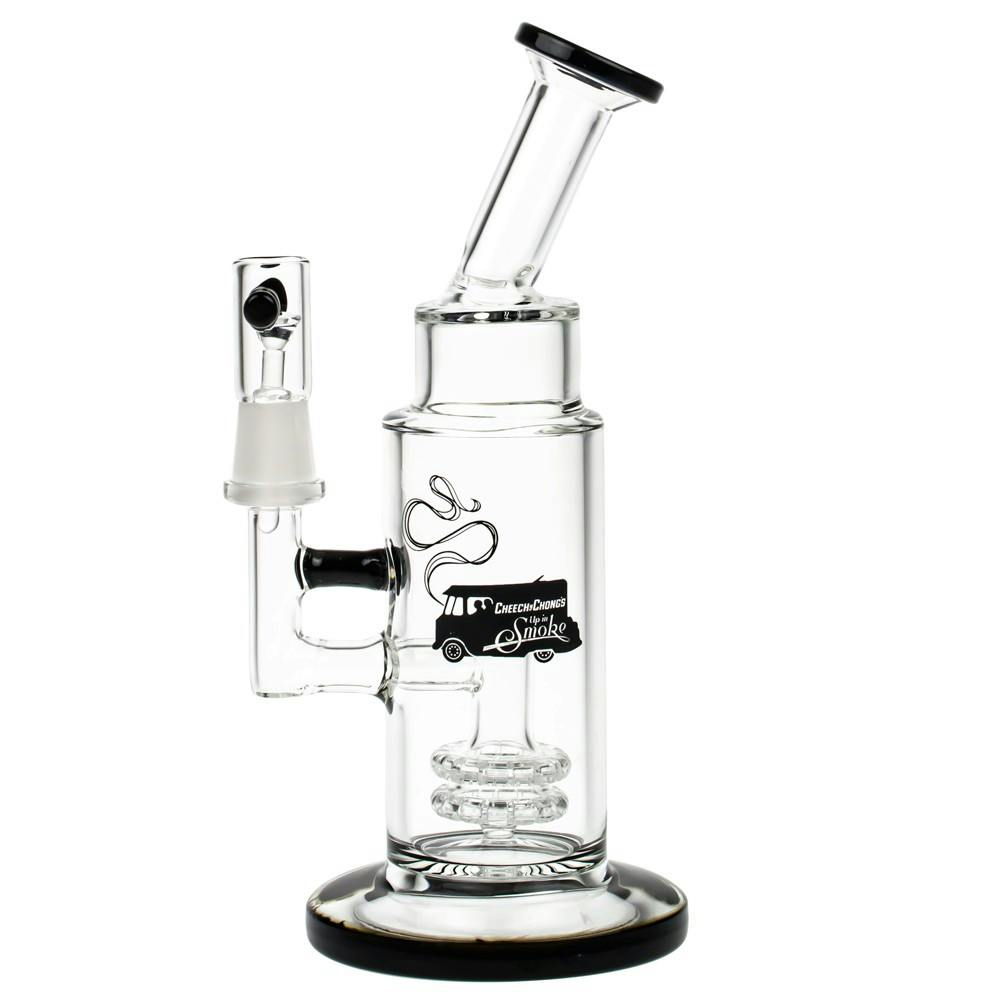 Anthony Vapor Bubbler
$ 74.99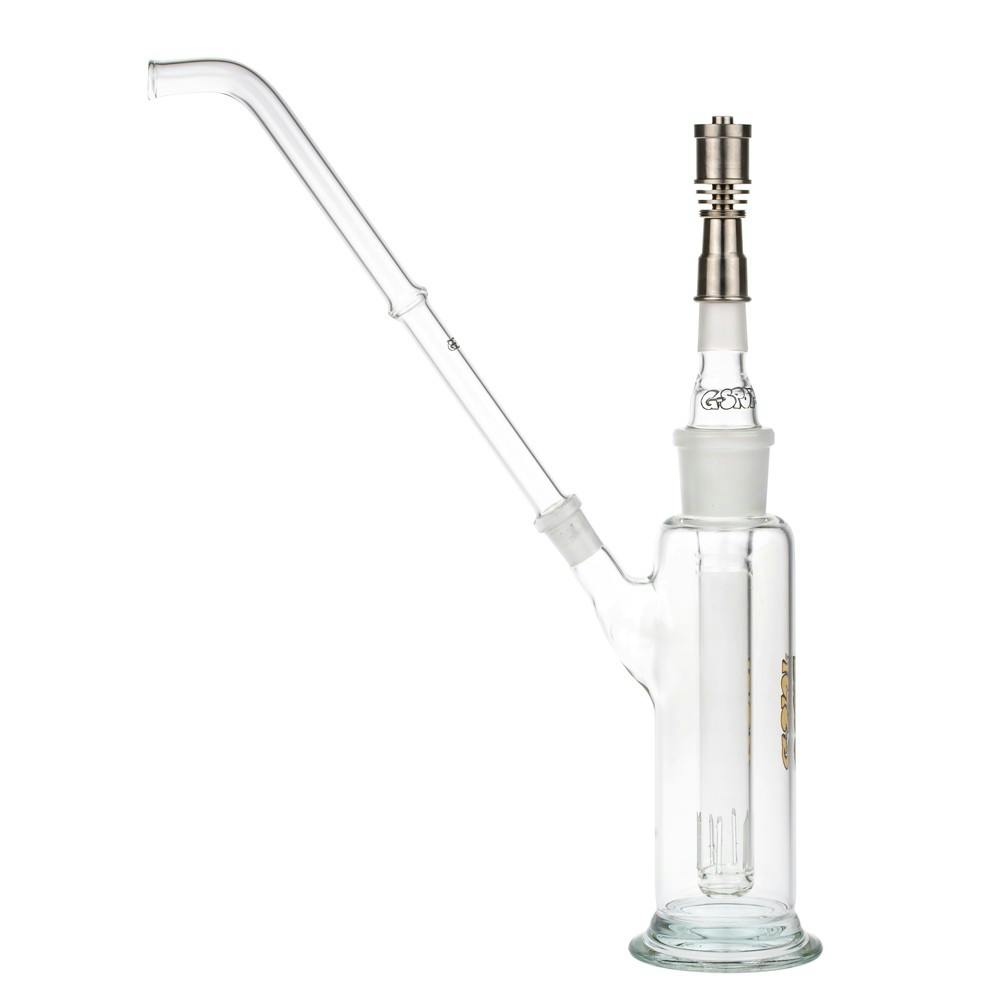 Which Glass Oil, Dab Rig or Best Nails?
When you're choosing any dab or oil rig the first thing to ask is what do I need, or what am I going to be using it for? The truth is, the kind of oil rig I'm going to use will be different if I'm dabbing with a couple of friends than the one I'd use for personal dabs.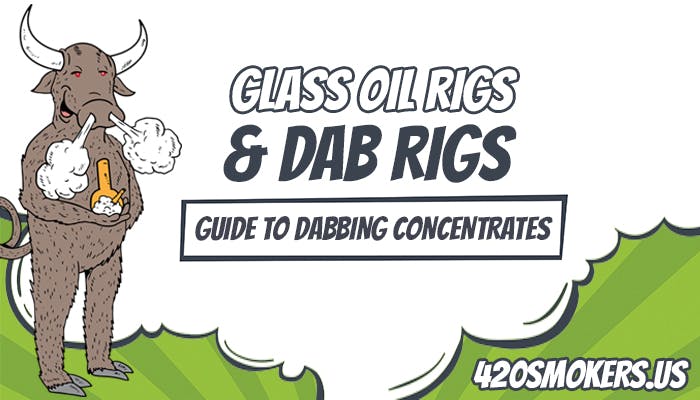 If I'm going to a cannabis festival I'm going to be looking at something portable with a long battery life. If I'm using one on a daily basis, I want something easy to clean with a long lifespan.
Once you've answered all those questions you going to want to know a little bit about brands, about your budget and which glass oil rigs are going to give you the best experience.
Luckily for you, we've gone out to test drive a whole lot of oil rigs and we're going to be reviewing the best ones here.
Join the 420 Family!
Get the Latest Content, Guides & Deals.
In Your Mailbox Weekly.
1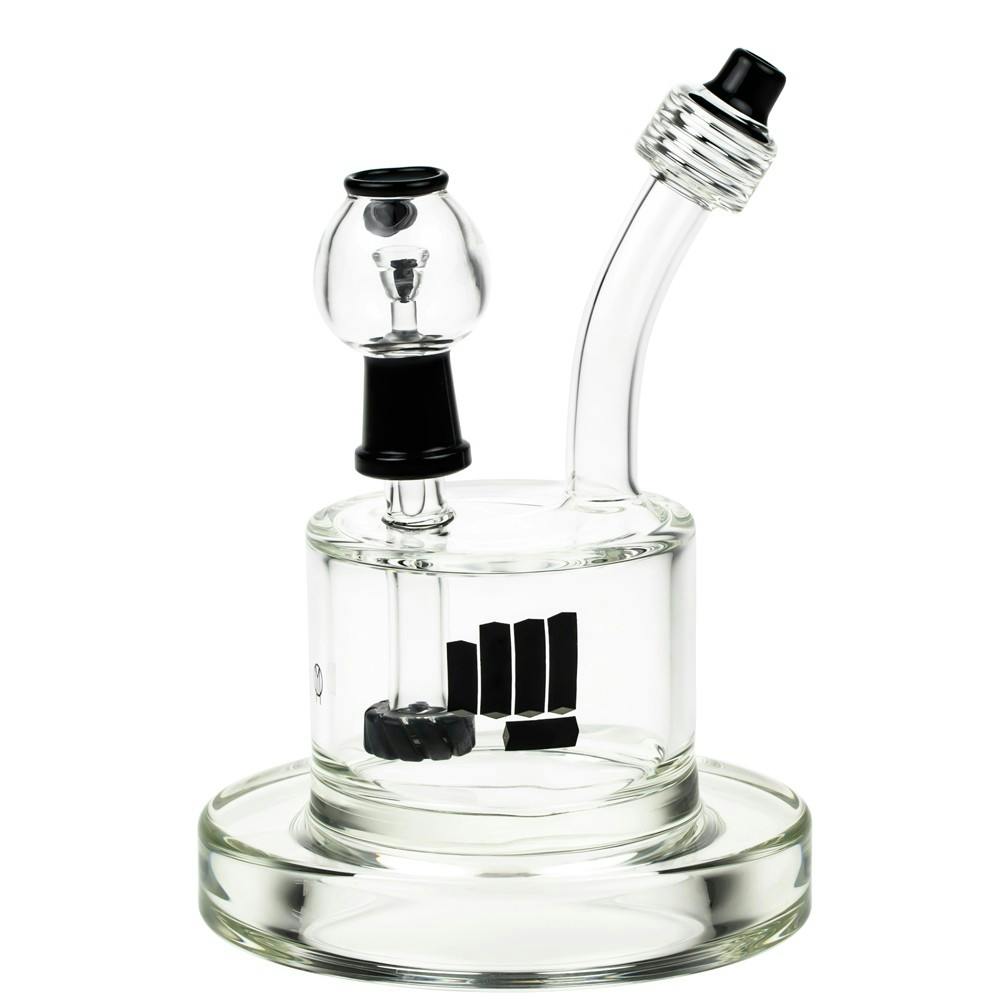 2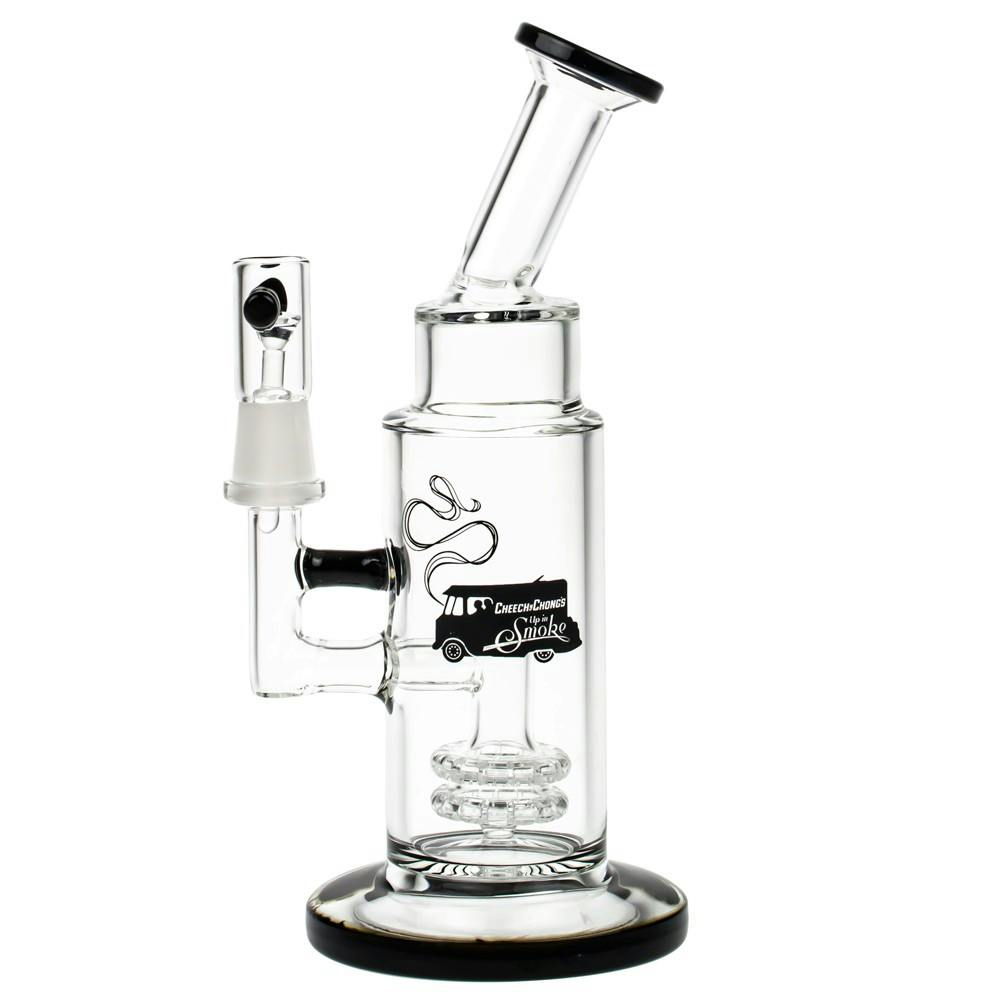 Anthony Vapor Bubbler
$ 74.99
3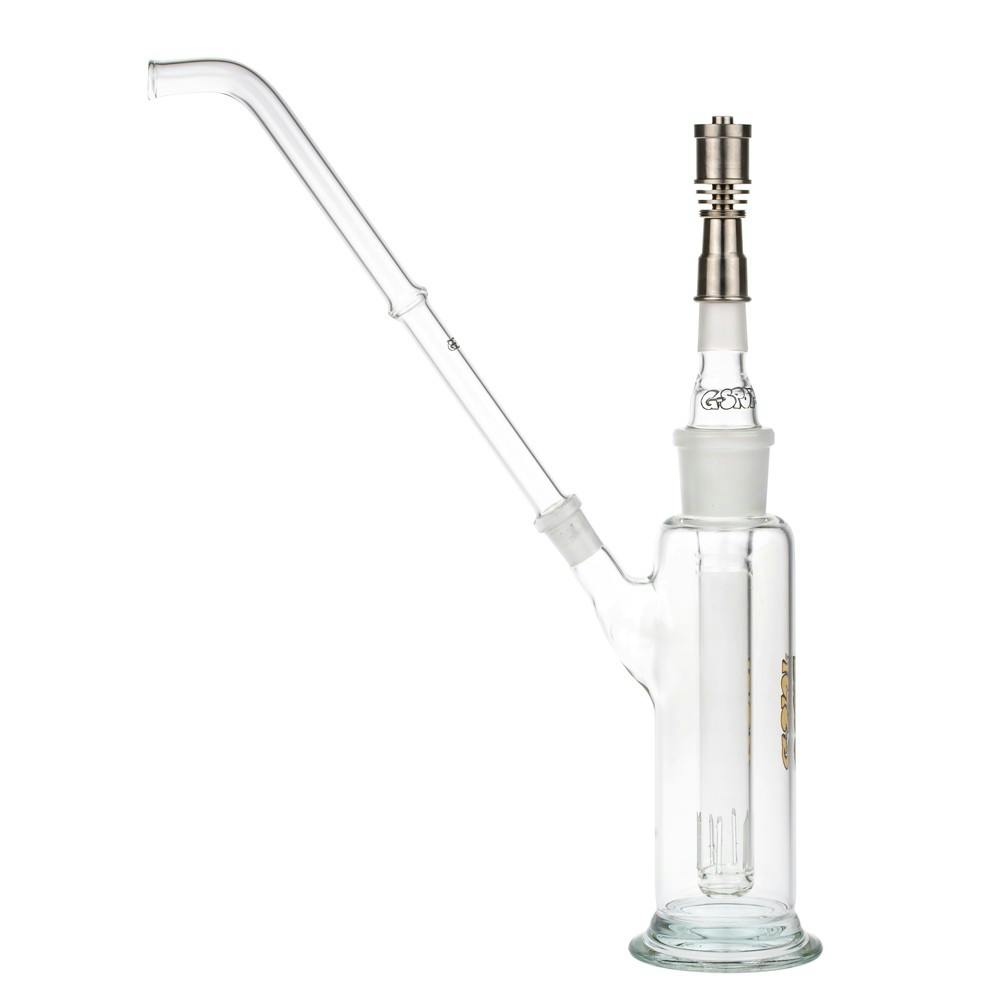 4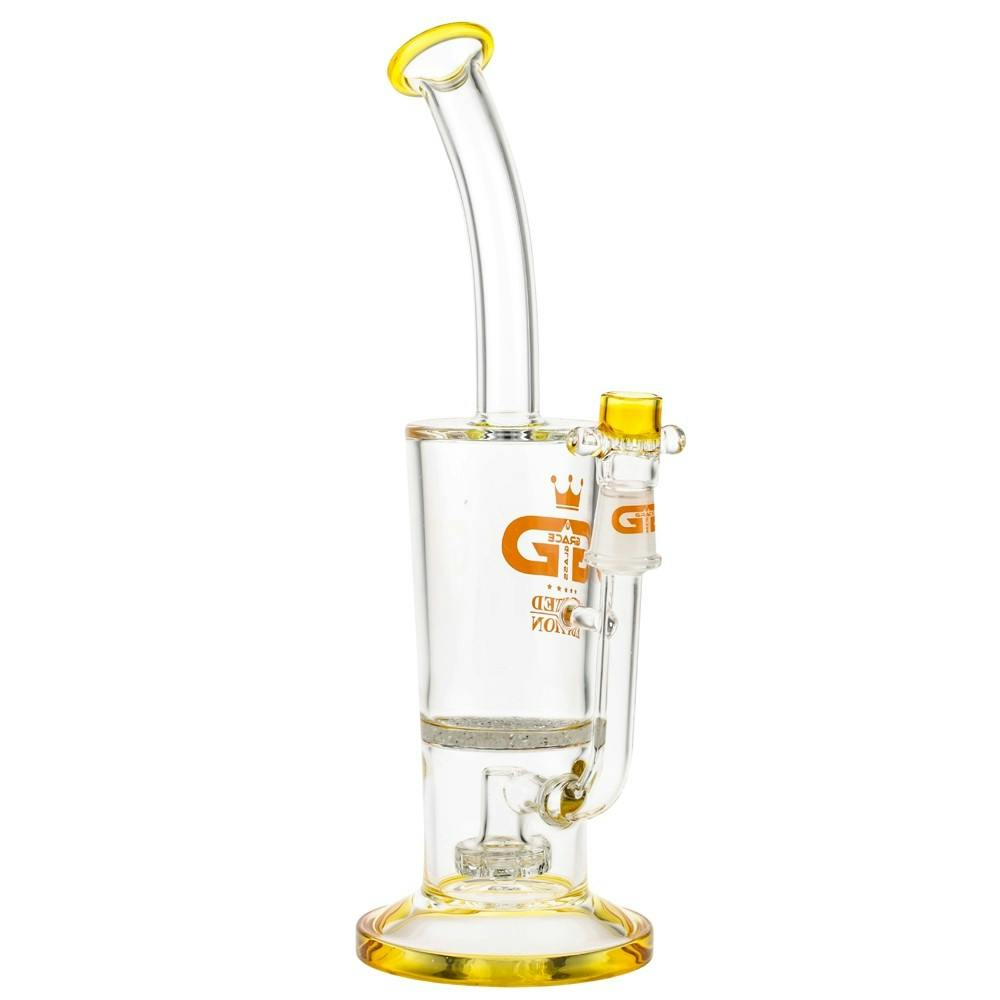 Limited Edition Bubbler
$ 169.00
5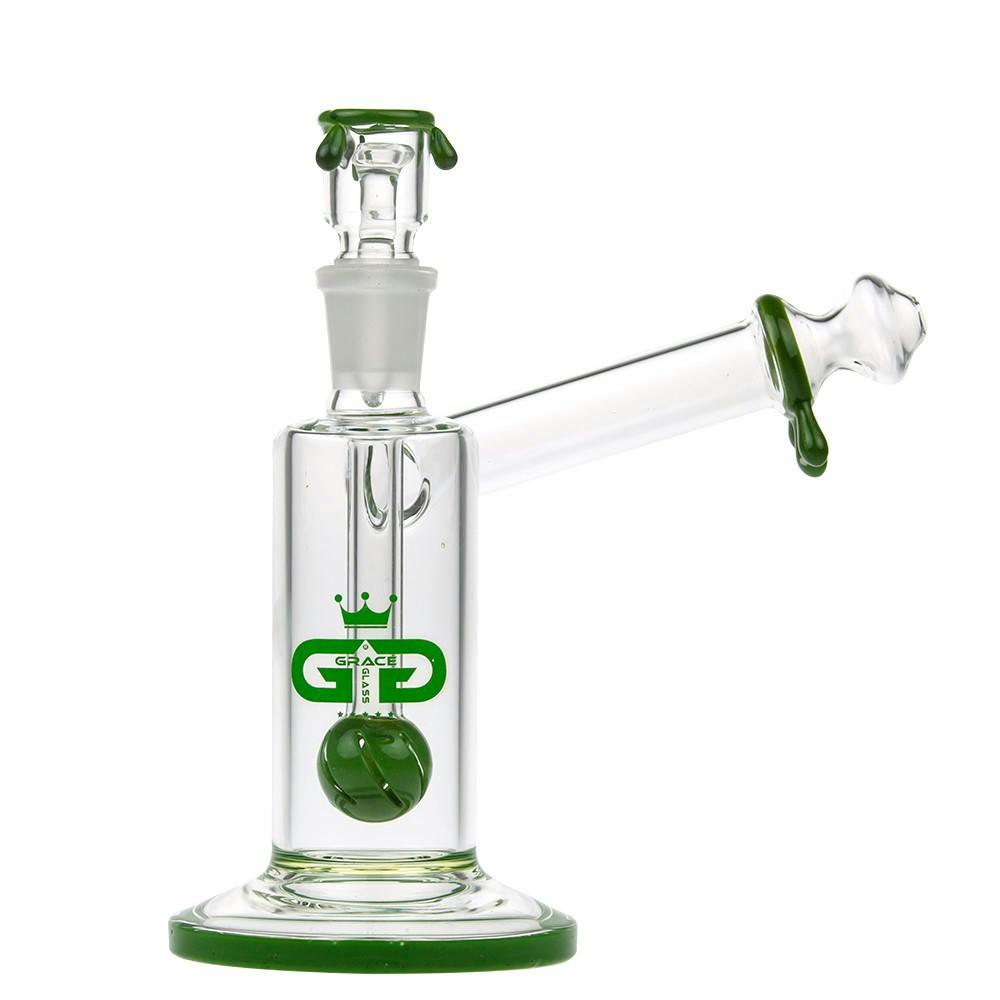 GG Sidecar Vapor Bubbler
$ 109.00
6
Black Leaf Glass Bubbler
$ 45.00
The 6 Best Glass Oil Rigs on the Internet
There are many variations of oil rigs and materials that can be used for their construction. But there is definitely something that has always stood out about glass products that indicates a touch of class and refinement, not to mention delivering a superior smoke. Additionally, glass products look stylish and it is easy to see which areas need to be cleaned.
It is important to ensure when purchasing a glass product that the glass itself is made from top grade material, otherwise, it could break. The following are the 6 best glass oil rigs on the market, constructed from the best materials and packed with nifty features.
1. Anthony Vapor Bubbler – The Beginners Glass Oil Rig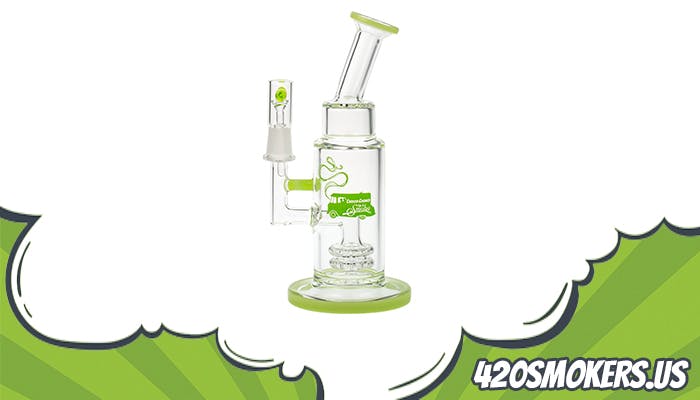 At $74.99, this item is far more appropriately priced than Snoop Doggs Masterpiece but still delivers on multiple levels. It is well constructed and durable, also featuring the shower head filtration system that results in perfect vapor quality.
The glass has candy red or green highlights on it and the male stem is reinforced by an extra piece of glass. It is definitely a durable item that generates a powerful smoke. The disadvantage is that this cool looking device is not portable and needs regular maintenance. This is the perfect piece for beginner stoners - the hit is icy smooth and it won't break the bank. Additionally, the chamber is quite large for big hits.
2. Pounds Spaceship Vapor Bubbler – Snoop Dogg's Masterpiece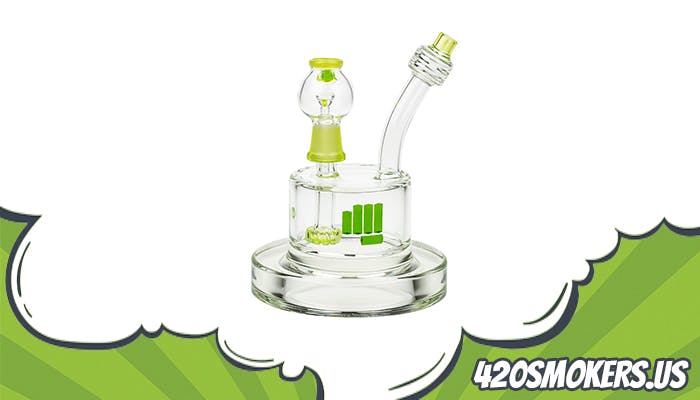 The item is popularized due to its association with the famous Snoop Dogg. Yet it is not just a novelty piece endorsed by a rap wizard, but a perfectly constructed piece of machinery that it is ideal for smoking sessions. First off, the device looks incredible, has a huge capacity, and comes with a number of additional safety features.
More importantly, the quality of the vapor is second to none with its advanced shower head filtration system. The disadvantages are that this super item is expensive, at $219.98. A futuristic product that will not disappoint anybody who purchases it, this is for serious cannabis connoisseurs.
3. G-Spot Dab Rig – The Rig That Never Disappoints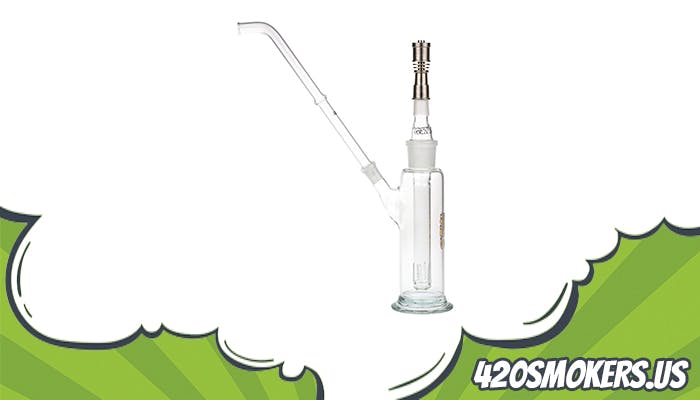 Featuring Titanium construction, this rig will last a lifetime. It has an extra long stem which means that the draw time is lengthened, increasing air circulation. This rig can deliver massive hits and the ground stem is an incredible 30 mm wide. The main chamber is capable of holding 250 ml of water.
With this glass dab rig, you can take apart all the parts for cleaning and it is the perfect rig for home use. The G-spot rig delivers huge hits, is easy to maintain, and is designed to last a long time. For experienced smokers looking for high-quality long-lasting items and a good vaping experience, the G-Spot will never disappoint. It retails at $179.00. Though a little expensive, it is certainly worth it, even if it looks a little plain from the outside.
4. Grace Glass Sidecar Vapor Bubbler – Functionality at Its Finest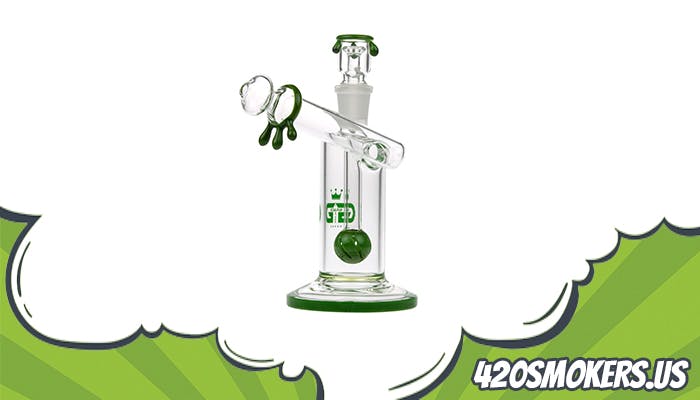 The Sidecar Vapor Bubbler is designed to process both herbs and concentrates. Grace Glass (GG) is known for producing high-quality affordable bubblers and the Sidecar Vapor Bubbler is no exception. The piece is not exceptionally stylish, looking more plain and functional than anything else.
But in terms of functionality it really excels, like most GG products. The concentrate bowl and glass nail have good depth to allow for big hits into the main chamber. Additionally, GG throws in a herb grinder and a silicone jar, as well as papers, which is a nice touch. Filtration on this bubbler is top notch, as nothing compares to a spherical percolator. At $109 it is not all that expensive, the only downside being the functional design.
5. Limited Edition Bubbler – The Best Bubbler from Grace Glass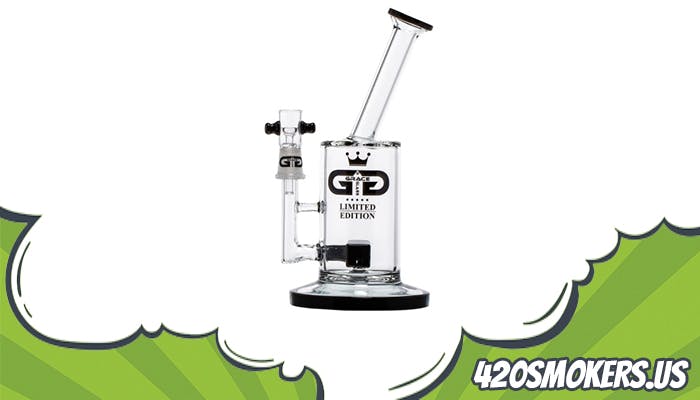 This is a well-designed piece that is built to last. While it may not be the best-looking device on the market, it is definitely a good functional buy that delivers strong hits at an affordable price. While this limited edition piece from GG may not look any different from typical bubblers, it is packed with extra features. It is suitable for both herbs and concentrates and delivers huge hits with its gigantic upside-down chamber.
The smoke is ultra smooth and this is the perfect bubbler to share with friends at a session. It is a little expensive at $169, but if you like strong and smooth smokes, then look no further. The disadvantages are that it is not very portable, is difficult to clean, and is not the coolest looking piece.
Different Dab Rigs Are A Worthwhile Investment?:
This goes back to the question of what do you need from a dab rig. But also, we need to think about how often we smoke. Are we going to be dabbing everyday, if so we're going to need to spend a bit more on a long lasting, high quality dab rig.
There's no point in going out spending hundreds of dollars on the finest dab rigs available if you're only going to use them occasionally. When we made this list we tried to select a wide range of glass oil and dab rigs for all types of needs to suit all types of budget.
Things to Consider for Nails and Dabs:
When you're going out to get a top quality glass oil rig, or dab rig, here's a few things you're going to want to consider:
Build quality
How much are you realistically going to use your rig: daily, weekly, monthly
Is it for home use or for on the go
Party piece, or strictly personal
The best reviews
The latest technology
Other things to remember:
Your personal budget.
Is dabbing your preferred way to smoke?
Reasons to buy a Glass Oil or Dab Rig:
Now, if you've answered all the questions so far and you're still not sure you want to invest in a top quality glass oil or dab rig, here's the best reasons to buy a dab rig.
The high - Whether you're going to be using this for medicinal purposes, or just recreational, dabbing is a powerful way to smoke. The process of extracting THC with cannaboids is a scientific one. It's going to intensify the type of smoke compared to a simple bong or joint. The advances in dab technology is great for those with serious medical conditions where the leaf just isn't going to cut it. Today, dabbing is the most intense way to experience a medicinal high.
Safety - This might sound like a joke but I'm completely serious. The process used to extract cannaboids and THC from oil is complex. It's also highly dangerous. Do a quick google search to see how dangerous amateur dabbing can be. People have quite literally blown up their houses trying to do this at home without the proper equipment. Investing in the glass oil rigs is going to give you the best high with the least risk to your personal safety.
Budget - If you're a broke smoker you're going to get a lot more high out of cannabis oils than you will from the straight leaf. Even though the outlay can seem like a lot at first it will even out over time. Buying a good glass oil, or dab rig, needs to be viewed as an investment. Pay the initial outlay, then sit back and enjoy the rewards.
Something different and a great party piece - Having a dab rig is something a little different. If you're like me, then you smoke a lot, and having something a little different can be a great way to enjoy smoking again. Plus, if you're at a party, pulling out a glass oil rig is a sure fire way to get the party started.
So, there you have it, four great reasons to invest in glass oil rig. Dabbing is by far the best way to get a serious amount of THC and cannaboids. Going for professional equipment is vital to smoking oil safely. It's also gonna help keep you're smoking costs down over time as the high from oil is very economical compared to leaf.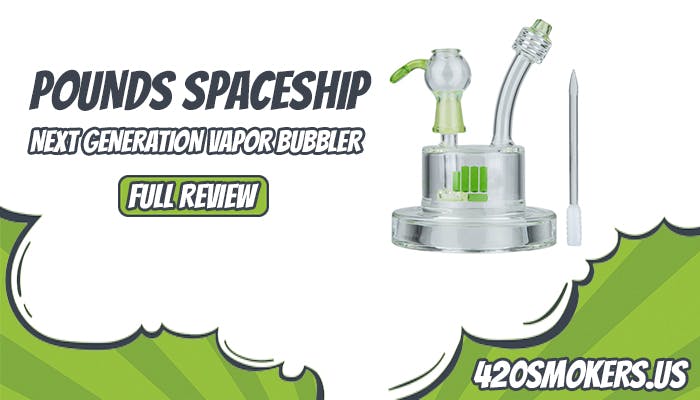 Glass Oil Dab Rig F.A.Q's:
Do I need to get anything else?
- Most of the dab rigs we're reviewing here are ready to go straight out of the box. This means you only have to make the one purchase. Some dab rigs on here may require a blowtorch, but we'll cover those in the list.
Are dab rigs the crack of cannabis smoking?
- Dab rigs have a bad name mainly because of the looks. Let's be honest, heating up a glass pipe full of oil is not something that's going to endear you to your girlfriend's, or boyfriend's, parents. Having said that, cannabis is cannabis and crack is crack. Yes dab rigs don't look great, but they're nowhere near as dangerous, or as addictive, as class A drugs. 
Is it going to be too strong?
- I'm going to be honest here, dab rigs offer a potent hit. If you're used to smoking a lot then you're going to have no problem using a dab rig. If you don't have a tolerance, then take it slow, people have been known to pass out after abusing a glass oil rig. Be smart by smoking at your own tempo.
Is it better than smoking a joint?
- Smoking is a matter of personal preference. Some people will prefer a bong, some a joint, some prefer to dab. Each have their own merits. If you're not sure about dabbing It's a good idea to try it out first, before going out to buy a dab rig.
Can I get one on a budget?
- Yes. We've made this list to cover in the brokest of smokers so there's a little something for everyone. I try not to think of products in terms of price but rather in terms of value. We've put together this list to cover the best value for money for glass oil, or dab rigs in 2018.
We've put together this list to cover the best value for money for glass oil, or dab rigs in 2018.