Weedmaps Germany – Green Germany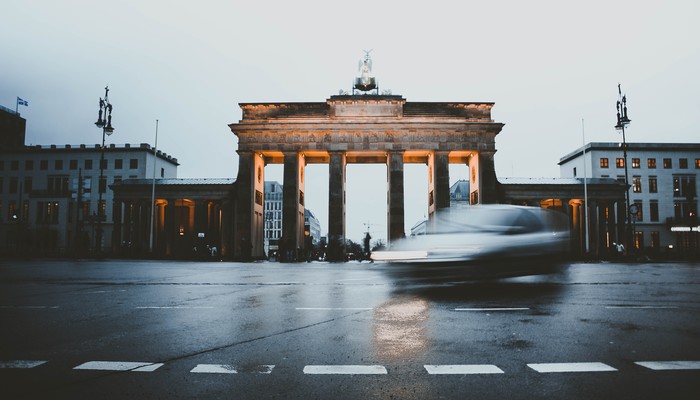 An estimated 4 million people use some form of cannabis in Germany alone. It is a daily part of life for many. Some places are more strict, others offer more places to smoke openly and safely. Medical cannabis is available to only a rare few under current German law.
The restrictive nature of the laws make it difficult to obtain the medical license.
This show is all about all things cannabis in Germany sponsored by Weedmaps.
From growers and methods to products and strains, there is no shortage of places to go and people to meet.
Weedmaps is an online community that allows users to review cannabis strains and dispensaries. Users provide the feedback. The reviews are from actual people and actual experiences.
Follow Florian and Timm on their adventures into what makes Green Germany.
Both from Germany, Timm and Flo might as well be from different worlds. Their mutual love and respect for cannabis brought them together after meeting through another collaboration project years ago. Their similar philosophy on cannabis and the need for reformation inspired the new friends to take on the establishment.
Raised deep in the Bavarian mountains where laws are strictly enforced, Flo personally experienced the need for change. The laws are the same across Germany. The enforcement is different. Access to cannabis for Flo is only available on the black market.
Timm grew up in Berlin. The police are much more lax in their pursuit of cannabis prosecution. With real crimes to solve and real criminals to catch, cannabis is overlooked. This allows more open use and acceptance of cannabis.
A horrible accident made it possible for Timm to qualify for the medical license for cannabis. This opened the doors to the cannabis world within Germany. Timm is one of a few hundred people able to legally purchase cannabis from a pharmacy.
Two worlds unite
Production of paraphernalia is legal. Using it for cannabis consumption is not. Exploration of the cannabis culture must be handled carefully. Encouraging cannabis consumption would not be taken lightly by the German government.
In order to show the world the nature of the German cannabis culture, it isn't a good idea to glorify it.
All the processes behind production to consumption are all examined and analyzed. Underground growing to medical productions, legal and not-so-legal are both open for examination.
The creative minds behind Green Germany focus on hemp and cannabis. They work together to bring enlightenment and education to people in Germany and around the world.
The goal of Sens Media is to portray cannabis (or marijuana) in the proper light.
For far too long cannabis has been vilified by the government. We have been lead to believe cannabis is a horrible, wretched evil. That is just not the way it is.
Timm and Flo take on the grey areas of the law in hopes of shedding light on a worldwide revolution.
Medical marijuana for use with some conditions has been approved. Decriminalization is not a reality yet. Green Germany and Sens Media are determined to change the way Germany and the rest of the world views cannabis.
Social media like Facebook and YouTube, are the main sources for information about Green Germany. The grey areas German journalist must face cannot stop this duo from pursuing their mission and vision.
European Cannabis Culture
Follow them as they work to expose the truth so long hidden about the true benefits of cannabis.
Latest Blogs: