Weirdest places marijuana smugglers stashed weed
We take a look at the weirdest places marijuana has been found.
Since Cannabis has been illegal smugglers have come up with creative ways to move weed across borders. Some have come up with more ingenious ways than others. Some have even lost their weed along the way. We take a look at the most bizarre and weirdest places marijuana smugglers have stashed their weed. We also had a look at some of the weirdest places that have found to be growing cannabis.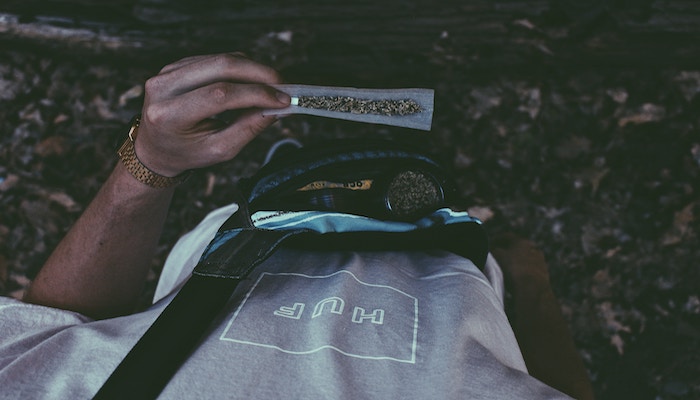 #10 – Frozen Avocados
More than a ton of cannabis was found hidden in frozen avocado packs in Lyons, Illinois. The marijuana was flat packed and hidden pretty well inside the avocado bags but I am sure once defrosted the bricks of weed probably could show through. After staff at the facility started to question the weight of the packages the police was tipped off and once drug-sniffing dogs where brought to the building the cannabis was quickly discovered. With an estimated street value of over $10 million dollars these smugglers should have used a scale to make sure the packs weighed what they said on the label. Weed has been also found smuggled in other fruit like frozen berries and carrots but we found the Avo's more of one of the weirdest places marijuana has been smuggled in.
#9 – Painted Watermelons
This mexican drug cartel cleverly thought to paint cannabis bundles to look like watermelons. Each bundle was carefully crafted to look like a watermelon from a distance. Once they got the border X-ray imaging revealed the cannabis parcels and quickly realized the painted watermelons where fake.
"These criminals use a lot of unique ways to try to conceal their narcotics," Tucson CBP Agent Bryan Flowers said.
#8 – Toddlers Gift
A women found a few bags of marijuana in a toy while assembling it for her toddler. Perhaps the person responsible for the cannabis left the bags in the Walmart toy for his customer as a drop point. Perhaps he returned the item without remembering he had left his weed stashed in there. Either way this one is pretty strange place to stash your weed.
#7 – Grow house and stash in a furniture store
A man in California opened a fake furniture store that never opened or sold a single item of furniture. Instead the store was just a front for a massive grow operation. According to the sherifs department over 1000 plants where found and over 50 pounds of processed cannabis ready for sale. The grower had allegedly stolen $80.ooo in power to run the facility and had more than $2 million dollars worth of plants.
#6 – Floating on to the beach
Recently hundreds of pounds of cannabis has washed up on the beaches of Florida. According to CBP:
"There has been a significant spike in drugs washing up on shore," said U.S. Border Patrol Miami Sector Division Chief, Todd Bryant. "This is at least partially attributable to improved partnerships across the state but potentially also to a shift in smuggling methods."
Smuggling cannabis by boat has always been a popular method and looks as if it is still used prolifically today.
#5 – Spare tyre stash spot
In Ohio a women bought a car on a second hand lot without thinking twice about the purchase. Months later she had a flat tyre and so it replaced with the spare. That is when the Mechanic discovered $12.000 worth of cannabis hidden in the spare that had been there for all along. Police did not charge the woman as she clearly did not know about the hidden marijuana stash.
#4 – Painting
An 80 year old auction buyer picked up a painting with 4 pounds of cannabis stashed inside the frame. Only after trying to resell the painting for $25 at another auction the man found the weed. After finding the stash the man decided to take the painting and weed home but recalls telling the driver to "slow down", while they where only going 45. He turned the cannabis over to the police and still buys the odd painting despite the incident.
#3 – Ancient Mummy
The oldest ever and weirdest places marijuana stash of weed was discovered in a old grave in the Gobi desert.  The stash weighed in at over 2 pounds, is over 2700 years old and still looks kinda smokable! Lead author Ethan Russo told Discovery News that the marijuana "is quite similar" to what's grown today. Just goes to show that even at the dawn of time there was most likely cannabis smugglers spreading the love of the green.
#2 – Straight from the sky
Smuggling cannabis out of colorado is big business and some are going as far as skydiving pot into states like Texas and Minnesota. With profit margins as high as %300 it is worth the effort. Skydiving in does not require a landing and can be done at night by trained professionals making it an easy way to get drugs across the state lines.
#1 – Backyard Vault
A tech developer found a massive stash of weed in a vault under his backyard hot tub. The stash contained jars and vacuum sealed bags of dank cannabis worth over $175.000. The man fantasized about keeping the stash and even blogged about the whole experience. Eventually though he called the LAPD and put up a sign where he found the weed saying "We found it and called LAPD. They confiscated it and now are watching the place. Sorry."
Let us know where you think are weirdest places marijuana has been stashed away, or what you would have done in some of the above situations.
Join the 420 Family!
Get the Latest Content, Guides & Deals.
In Your Mailbox Weekly.
Latest Blogs: